132-Year-Old Winchester Rifle Found Leaning Against a Tree in Nevada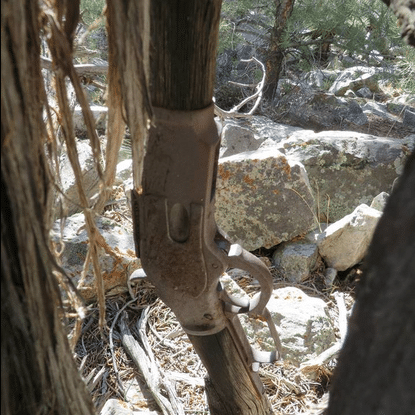 Known as the "Gun that Won the West," the Winchester Model 1873 was a very popular rifle in the late 19th and early 20th centuries. More than 720,610 were manufactured between 1873 and 1916, selling for about $50 when they first came out. The guns reduced in price to $25 in 1882 making them increasingly accessible.
But why was one left leaning against a tree–forgotten, perhaps, for more than a century–in a remote part of Nevada? That's the question researchers are asking themselves after Eva Jensen, Cultural Resource Program Manager for the Great Basin National Park, discovered one last November as she was working with a park archaeology team.
From the Great Basis National Park Service:
Numerous questions surround the small piece of American heritage in Great Basin National Park. The 132-year-old rifle, exposed to sun, wind, snow, and rain was found leaning against a tree in the park. The cracked wood stock, weathered to grey, and the brown rusted barrel blended into the colors of the old juniper tree in a remote rocky outcrop, keeping the rifle hidden for many years.
"Model 1873" distinctively engraved on the mechanism identify the rifle as the Winchester Model 1873 repeating rifle. The serial number on the lower tang corresponds in Winchester records held at the Buffalo Bill Center of the West Museum in Cody, Wyoming, with a manufacture and shipping date of 1882.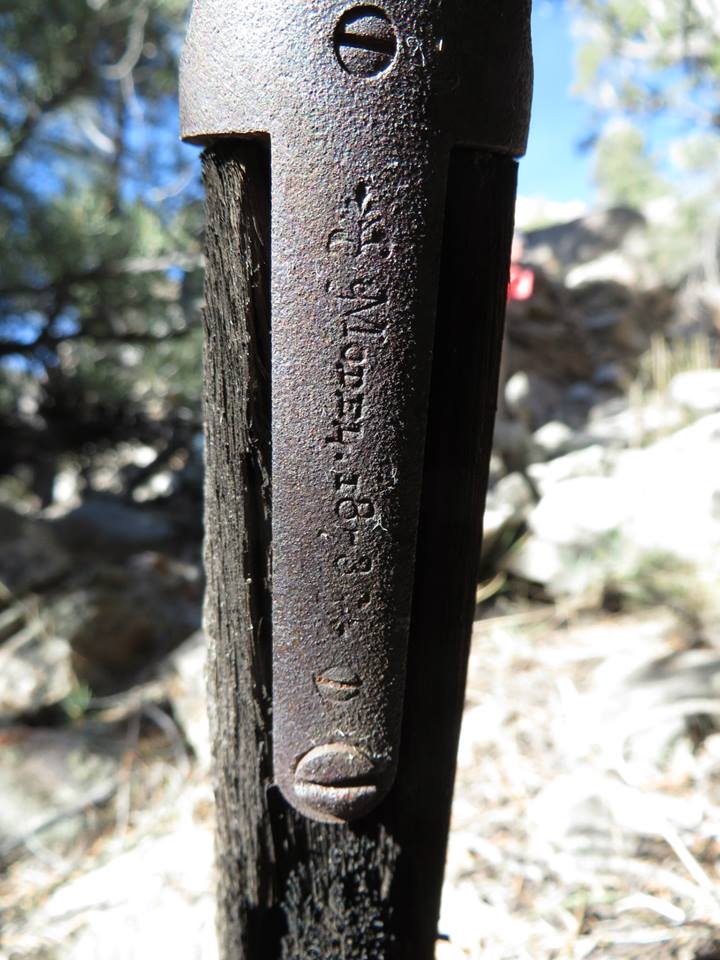 Currently, the detailed history of this rifle is unknown. Winchester records do not indicate who purchased the rifle from the warehouse or where it was shipped. The rifle was not loaded when it was found, but would have held .44-40 caliber ammunition when in use.
Images from the Facebook page of the Great Basin National Park. Find more images of the rifle and its discovery in their album for this story.
Get Family History Daily's Articles by Email Each Week
Stay up to date on our newest articles by subscribing to our free weekly newsletter.