Did Your Ancestors Come Through Ellis Island? Here's How to Find Out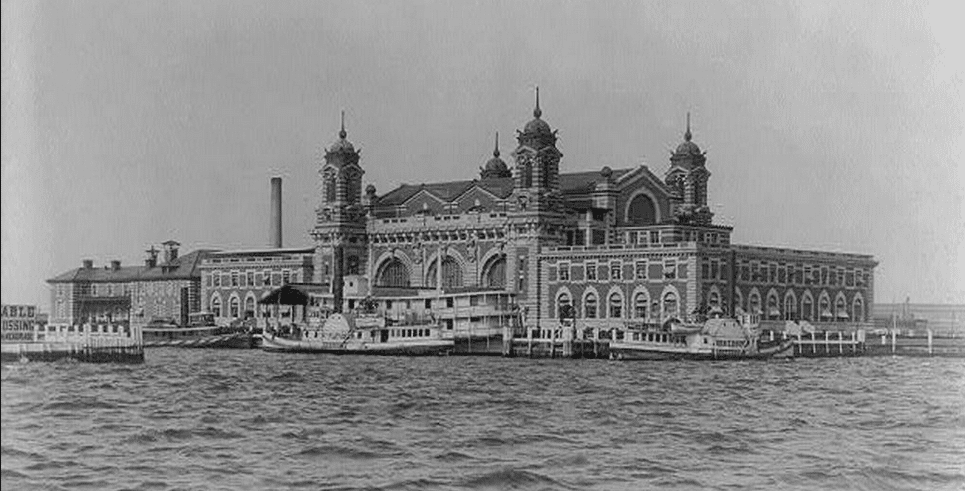 The Ellis Island records website has long been a great place to find free ancestry information. Providing instant access to more than 50 million immigration records, it's a vital resource for anyone with US immigrant ancestry from the late 19th and early 20th centuries (earlier records can be found here).
A couple of years ago Ellis Island revealed a brand new website, including a revamped and improved family history records section. In fact, all of the Statue of Liberty webpages — including the Ellis Island records search, the Wall of Honor and the Flag of Faces — are all included in one clean new design. The layout is much easier to navigate and there are a wealth of advanced search options that were either difficult to find or simply nonexistent before the change. Plus, access to (not downloading) all documents is free.
Check out our quick guide to using the Ellis Island records website below.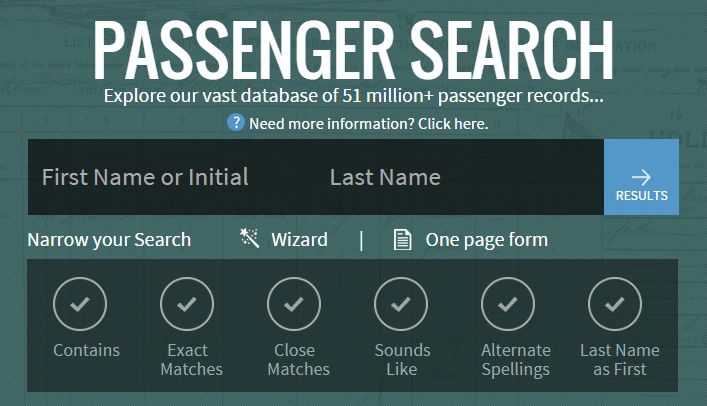 To start exploring your Ellis Island ancestors visit the Passenger Search portal here. You have a choice of using their simple search feature (seen above), a handy wizard that will walk you through the process of locating potential matches, or a one page search form.
The fast one page search form (shown below) offers a fairly powerful way to sift through their massive database of information.  This form makes it easy to expand your searches to include variant surname spellings and you can refine your search by marital status, arrival date, age or even ethnicity.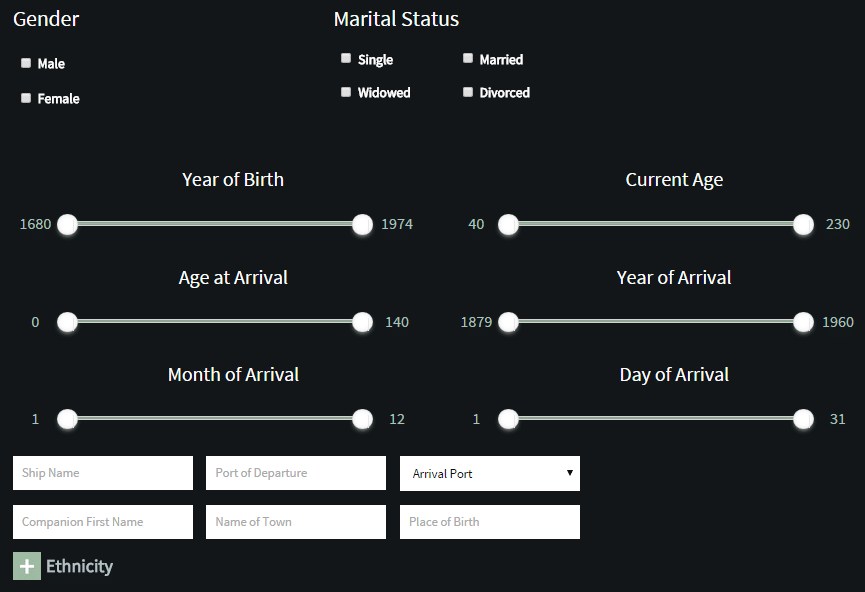 Once you've entered your search you will be presented with a results page. At this point, you will need to create a FREE account to view more detailed information.  Once you do so you will be able to continue to the passenger page which showcases the details of a person's arrival – including the passenger ID#, arrival date, ship name and port of departure.
For the marital status and age at arrival you'll have to scroll down to the sample certificate they are offering for a fee. You do NOT need to purchase this certificate to view the relevant data on the sample offered.
Don't be confused by the offer to purchase the certificate or scanned images at the top of these pages –this is not required. 
Look through the tabs above this information for more details, including a list of other passengers.

The most interesting tab is that of the Ship's Manifest, where you can view the actual scanned image of the manifest itself. Scroll down past the offer to purchase the images to access these records for free.
Make Instant Discoveries in Your Family Tree Today
Imagine adding your family history information to a simple program and getting hundreds of new discoveries instantly. MyHeritage is offering 2 free weeks of access right now to their extensive collection of 7.2 billion records, as well as their matching technology that instantly connects you with new information. Simply sign up using the link below to start making new discoveries right now.
Click the Full Image button for access to the full-sized record. Consider using a screen clipper, like the one offered by Evernote, to grab screenshots of these documents. If you would like to save the images to your computer, or print them off, you will need to purchase a copy (and sadly the price is not very affordable)…although fees do go to support the foundation, which is certainly worthwhile.
Conveniently, you can add records to your profile for reviewing later as well.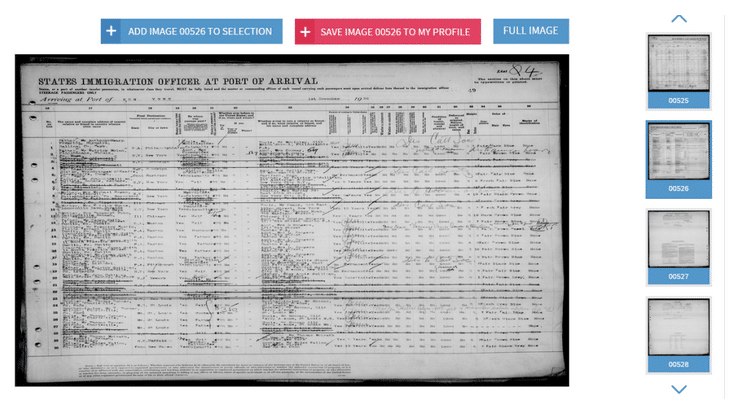 You will want to come prepared when you visit the Ellis Island site, so keep that in mind. Despite the improved records search, it will still be difficult to locate the information you need if you are not armed with at least some details about your ancestor's immigration (ie age at time of arrival, estimated date of arrival and/or a list of family members who they may have traveled with). Much of this information can be found in the census. We cover this in our online course.
Happy searching!
SEE ALSO: Ellis Island was the entry point for many immigrants beginning in 1892. See our guide to using the Castle Garden records for access to immigration records before this time.
Updated Feb 2017
Get Our Genealogy Articles by Email Each Week
Stay up to date on our newest articles by subscribing to our free weekly newsletter.