Somewhat Mysterious Artifact: Do You Know What This Is?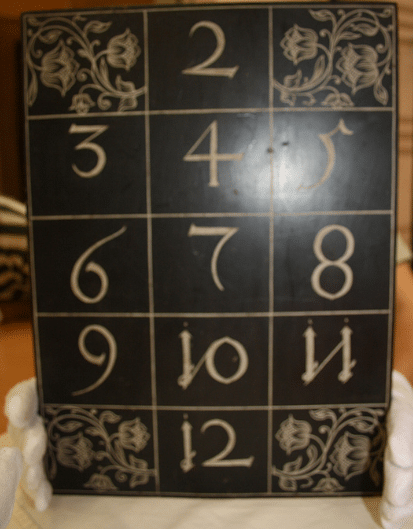 I was skimming through my Google Alerts late last night and came across a link with an intriguing title "Does anyone know what this artifact is? PLEASE HELP!?"
Of course, I couldn't help but follow the link and found it was a plea from a student looking for some help with a history project their school is working on. The request for help identifying the artifact (you can see an full-size image of it here) had been posted three days earlier and, so far, no helpful answer was provided.
Take Our New Online Genealogy Course
Did you know that Family History Daily offers a
popular and
affordable
, self-paced genealogy course that can help you with your research? In the course you will learn to:
access high-quality free genealogy sites
use google in new ways for genealogy research
break down frustrating brick walls and solve family mysteries
use a variety of free online genealogy tools
get organized, search overseas records, use DNA and much more
Learn easily online with our one-of-a-kind lessons, step-by-step guides, helpful hands-on activities, fun challenges and engaging discussions.
So, I thought I would do a little research. But after five or ten minutes of somewhat distracted searching (I'll admit I got caught up in some fascinating images of magic squares) I had come up with nothing and was too tired to keep looking. Some researcher I am.
I have no idea if this student ever found the answer to his or her question, but my interest is still piqued. If you have any idea what this is please let me know in the comments and, if you feel so inclined, help out this student in need.