What's Your Favorite Free Genealogy Resource? Please Share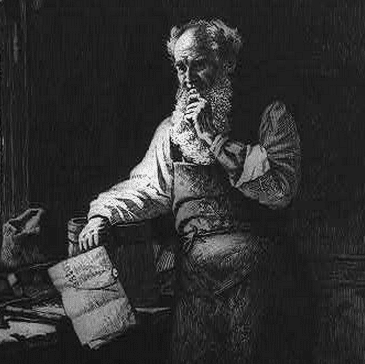 We get a lot of questions at Family History Daily about locating free genealogy resources on the web. While we certainly have our favorites, and do our best to stay up-to-date on new research options, we also know that best is a relative term. Having a wide variety of great research and educational options to choose from is often key to making those important discoveries.
So, we wonder, what are your favorite free family history research sites and resources?
Whether they're huge international databases, or tiny regional initiatives, please share them with your fellow readers in the comments below! Hopefully, we'll all learn something new.
Image: "Craftsman in shop holding Boston newspaper." Thomas Waterman Wood, 1884. Library of Congress
Get Family History Daily's Articles by Email Each Week
Stay up to date on our newest articles by subscribing to our free weekly newsletter.