Who's the Most Interesting Person in Your Family Tree?
Many of our readers have expressed interest in more community interaction on Family History Daily, so we thought we'd give you a chance to share some of your family stories!
Not long after we launched our Facebook page we asked our followers to tell us who the most well-known person was in their family tree and the responses were so much fun to read!
Here are a few:
Upcoming Course and Private Group!
Looking for a fun way to increase your genealogy discoveries in 2016?
The Genealogy Journey
is a brand new, self-paced course from Family History Daily that's packed full of inspiring how-to for intermediate family historians. With
hundreds of little-known tips and tricks for finding records, locating underused resources, uncovering hidden ancestry and accessing free genealogy sites
, this course has something for everyone. Each section includes an
easy to use guide, hands-on lessons, direct access to free resources, templates
and more -- plus optional access to a
private genealogy research group
where you can connect with others.
The Genealogy Journey
will be available very soon on an
affordable sliding scale
. Enter your email address below to find out when it's ready.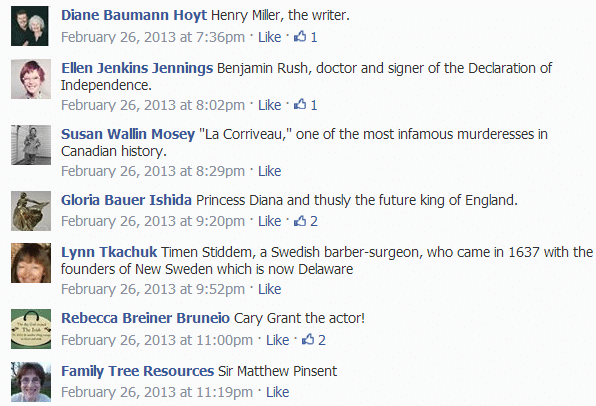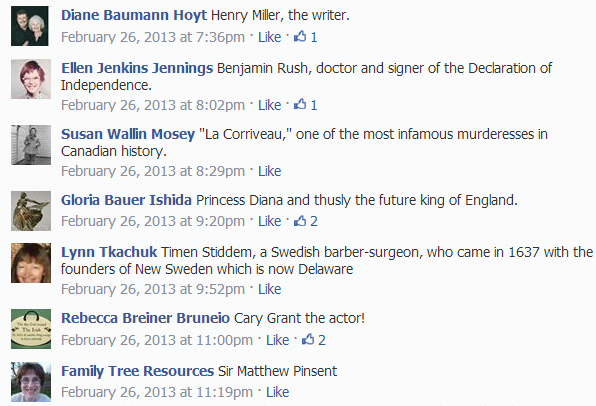 Now we'd love to know…Who is the most interesting and/or well-known person in your family tree? Post your responses in the comments!
Image: Ogalala Mother and Child, c1905