9 Free Military and War Related Record Collections for Genealogy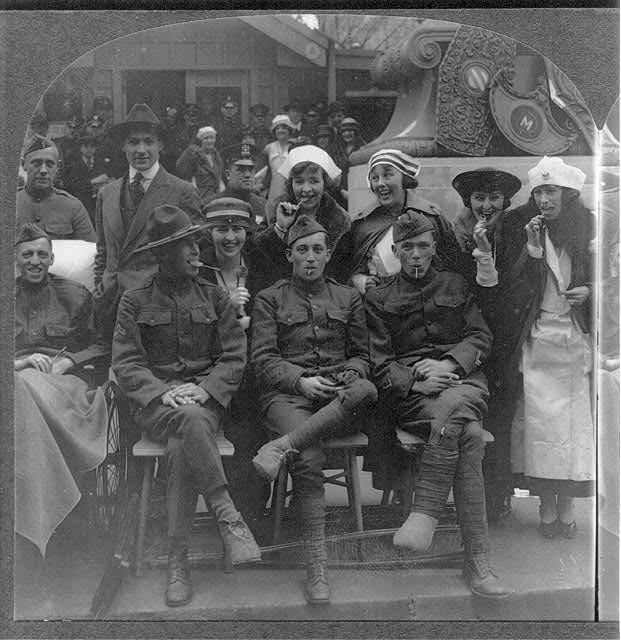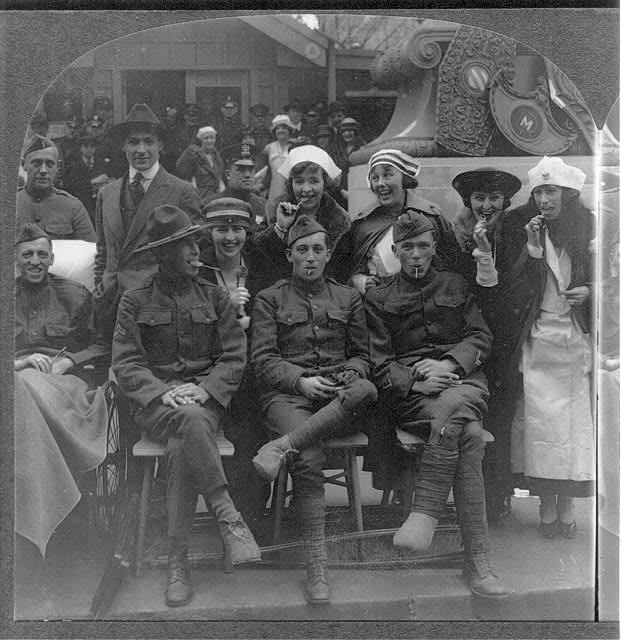 Most family historians have ancestors who served their country during a time of war or peace. Others may have ancestors who were not members of the military but were nonetheless dramatically impacted by war — such as Japanese internment victims during WWII or freedmen after the Civil War — in either case, some very helpful and special records exist to research these individuals.
To help you on your journey we've pulled together a helpful list of websites where you can find military and war related record access free of charge.  
1. Civil War Soldiers and Sailors System: The National Park Service provides an index of 6.3 million records for those who fought for both the Confederacy and the Union during the Civil War–including name, rank and the unit in which they served. You can find several more free Civil War databases in this article.
2. Preserve the Pensions Project: Approximately 180,000 pension and bounty land warrant application files relating to claims based on service in the War of 1812. Read more about these records in our article on the subject or on the Preserve the Pensions website. Direct access to the records on Fold3 is here. This project is actively accepting much-needed donations.
3. DAR Ancestor Database: Search for Revolutionary War ancestors in the ancestor database from the Daughters of the American Revolution. More excellent resources from DAR can be found here. The Sons of the American Revolution also provides a Revolutionary War and Patriot Index.
4. ICRC Prisoners of the First World War: The International Committee of the Red Cross has a free database of servicemen and civilians who were captured and sent to detention camps during WWI. More than 10 million records from 1914-1918.
5. National Gravesite Locator: The US Department of Veterans Affairs hosts a massive database of burial information for veterans and their families in cemeteries across the US. Records provide rank — as well as date of birth and death — in addition to the cemetery and location of burial.
6. Commonwealth War Graves Commission: The Commonwealth War Graves Commission ensures that 1.7 million people who died in the two world wars will never be forgotten. They care for and have free records online for cemeteries and memorials at 23,000 locations, in 154 countries.
7. POWVETS: WWII POW search for those prisoners of war held in German camps, those held in Japanese and Italian camps cannot yet be searched but can be found by browsing records — also included is an escapee and evaders search. Fascinating historical information as well.
8. Freedmen's Bureau Records: The Freedmen's Bureau was organized near the end of the American Civil War to assist newly freed slaves in 15 states and the District of Columbia. Many details were collected and millions of records are available or are currently being indexed. We recently wrote about this amazing resource and preservation effort, you can read all about it here.
Grow Your Tree With Our Online Genealogy Course
Did you know that Family History Daily offers a
popular and
affordable
, self-paced online genealogy course that can help you with your research? Move past the basics and learn advanced research methods easily with our one-of-a-kind lessons, step-by-step guides, helpful hands-on activities, fun challenges and engaging discussions.
You'll Discover:
where to find billions of free genealogy records online
The Google search tricks that can help you find your ancestors
how to research dozens of special topics
where to find free online genealogy tools
how to break down brick walls with simple, proven strategies
how to use DNA for genealogy research
and much more...
9. National Archives, Archival Databases: The US National Archives has a large selection of military records available to search online, and many are highly detailed. A search of the entire Archival Databases section can be done on this page, but we suggest you check out the help provided in the research center first. The help provided on this page will you prepare for more effective searches and provide you with details on the many unique databases they offer — such as the WWII Japanese American Internment and Relocation Records, the Index to the Gorgas Hospital Mortuary Registers and the World War II Army Enlistment Records.
Don't see a free military or war related genealogy site that you love? Please consider adding your favorite free resources in the comments to help other researchers.
Find many more free genealogy research sites here.
Image: "A Lollipop Party. Wounded doughboys and Red Cross nurses watching parade on Fifth Ave., New York, N.Y." 1919, Library of Congress
Get Our Genealogy Articles by Email Each Week
Stay up-to-date on our newest articles by subscribing to our free weekly newsletter.