Family History Centers: Billions of Free Genealogy Records Are Closer Than You Think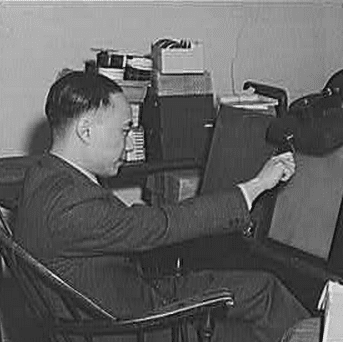 Many genealogists have dreamed of making their way to the Family History Library in Salt Lake City, Utah. With genealogy records on more than 3 billion individuals, this family history center hosts the largest collection of its kind found anywhere in the world.
But what many don't realize is that the family history records from this collection are also available on loan through a network of more than 4,500 FamilySearch Family History Centers around the world.
At a FamilySearch center you can search billions of online records. These centers also offer access to the LDS circulating collection of 2.5 million microfilms from over 100 countries. Volunteer staff at a FamilySearch center will help you understand and use their available resources. If you are a beginner, they can help you get started with your own family history. In some locations, expert research advisers are available.
What this means is that not only can you access the wealth of information available at each individual location–including full access to available microfilms and helpful volunteer experts–but you can also order specific microfilms from the Family History Library in Salt Lake City and have them shipped to your local center.
FamilySearch's Microfilm Ordering service is your gateway to a vast collection of genealogical and historical records. The service allows you to reserve and loan films to family history centers and affiliate libraries. The loan is free, but there is a small shipping and handling charge for each film.
So how do you go about gaining access to this vast and valuable information?
Upcoming Course and Private Group!
Looking for a fun way to increase your genealogy discoveries in 2016?
The Genealogy Journey
is a brand new, self-paced course from Family History Daily that's packed full of inspiring how-to for intermediate family historians. With
hundreds of little-known tips and tricks for finding records, locating underused resources, uncovering hidden ancestry and accessing free genealogy sites
, this course has something for everyone. Each section includes an
easy to use guide, hands-on lessons, direct access to free resources, templates
and more -- plus optional access to a
private genealogy research group
where you can connect with others.
The Genealogy Journey
will be available very soon on an
affordable sliding scale
. Enter your email address below to find out when it's ready.
Here are 4 steps for finding a FamilySearch Family History Center and ordering the microfilms you need.
1. Find a Family History Center in your area by searching the location finder on this page. The finder will provide you with the location and days and hours of operation for each center in your area. You can even grab directions and a link to the local website, if one is available.
2. Now, visit the online catalog on FamilySearch and search by name, location or keyword to discover microfilms that may contain records and information about the ancestors you are looking for. Write down the film numbers that correspond with the collection you want to access.
3. Finally, take a look at this page to find out how to order the films and have them shipped to your local Family History Center. You can track your film order online, and FamilySearch will let you know when your film has been delivered to your location.
4. Contact your local Family History Center to verify days and hours of operation and find out how much they charge for copies from microfilm before heading out.
Have you used a FamilySearch Center in your area? Tell us about it!
Image: Washington, D.C. Comparing a Chinese book with the microfilm reproduction in the Asian Division of the Library of Congress | Library of Congress