I was married for the first time in 2007 at age 51, to a wonderful man.  His father, Norman, walked me down the aisle that day, since my father had died many years before.
As I got to know Norman, I was intrigued by the story of his mother, Eliza Jane Carriveau Mosey, who had died tragically when Norman was five.  Norman had only one picture of her—her wedding picture—and knew very little about her, since his father had remained a stoic and grieving widower for the rest of his life.
Make Instant Discoveries in Your Family Tree Now
Imagine adding your family tree to a simple website and getting hundreds of new family history discoveries instantly. MyHeritage is offering 2 free weeks of access to their extensive collection of 18 billion historical records, as well as their matching technology that instantly connects you with new information about your ancestors. Sign up using the link below to find out what you can uncover about your family.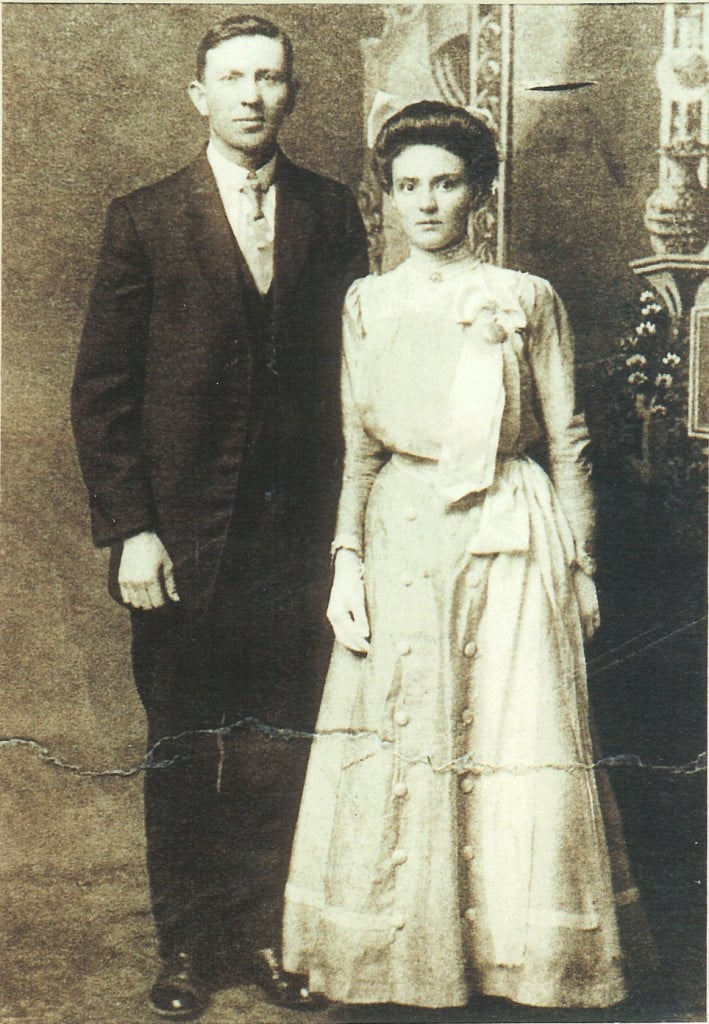 I had been a genealogy buff for a long time by then.  So Norman and I began looking at his ancestry, trying to find out more about his mother and her family.  We spent many happy hours around his kitchen table that first year, poring over documents and talking and taking notes.  Slowly the story of the Carriveaus started coming together.
I also wanted to record Norman's own life story.  So shortly after Veteran's Day 2008 I phoned him and said, "When I am in Michigan on Thanksgiving weekend, let's talk about your time in the Navy during WWII."  He happily consented, probably honored that I asked.
Little did I know that this would be the last time I ever talked to him…  On the day before Thanksgiving in 2008, he was out on his beloved John Deere tractor, plowing snow out of his driveway, when a van flew over the hill and hit him.  He was thrown to the ground, breaking more bones than any doctor could count.  His tractor was left in two big pieces on the road.  The doctors kept him alive until we could rush to Michigan to say goodbye, and then he was gone.
Later that weekend, when we returned to Norman's home before the funeral, there on a table in the living room was a neat pile of pictures and documents—the things that Norman had gathered together to share with me about his time in the Navy.  I did write up the history of his time in the Navy, but I had to do it without him.
I haven't been able to find any more photos of Norman's mother Eliza, but I'm still researching his family's history.  I've learned so much since then that I wish I could share with him!  I still do Mosey/Carriveau genealogy—For the Love of Norman.