Thank you to Bob Vornlocker for this guest post.
A recent German Genealogy Group experience with creating an on-line index for the records of Most Holy Trinity Church in New York, in its early days a German parish, has prompted me to write this update to an article originally published by the GGG and Dick Eastman, the well-known genealogy blogger.
As part of the exercise, we matched the records to the on-line index of the NYC Health Department. While initially creating some of the records and, later, doing some of the matching, I gained a renewed appreciation for wildcards. First, while at least 90% of the records created by the Church were readable, I could not guarantee some of my transcriptions. Then, when I did the matching, it became clear I was not alone. I found some obvious mistakes in both databases and even some data entry errors where one groom was matched to two different brides and visa-versa. Having spent over 30 years in Information Technology, I was not at all surprised. To err is human.
My paternal surname is Vornlocker. My oldest ancestor, born around 1600, came from a farm called Vachenlueg, meaning the place where the wild boars hide, near the town of St. Johann im Pongau, Austria. My guess he was a serf on the land. Through 4 centuries in various small towns, mostly near Bamberg, Germany, the name underwent many revisions. The priests, ministers and clerks in the churches, where baptisms, confirmations, marriages and deaths were solemnized, gradually changed Fachenlueger to the spellings of currently living confirmed members of the family – Vornlocker, Vornlocher, Farnlacher and Farnlucher. Many years of research have yielded dozens of versions of the name on original documents. Moreover, transcriptions of original documents, church and civil records, have yielded many more.
Make Instant Discoveries in Your Family Tree Now
Imagine adding your family tree to a simple website and getting hundreds of new family history discoveries instantly. MyHeritage is offering 2 free weeks of access to their extensive collection of 18 billion historical records, as well as their matching technology that instantly connects you with new information about your ancestors. Sign up using the link below to find out what you can uncover about your family.
For years, I tried many of the versions I knew about on Ancestry and FamilySearch which demanded the entry of at least 3 characters before the wildcard and on some databases that didn't permit any wildcards at all. My first major successes came from the German Genealogy Group, which permitted multiple wildcards and only two letters – I used V*rnl*r and F*rnl*r to find my great-grandfather and his brother in several records from German churches in New York.By obtaining the full records, I was able to make out the misspelled homes in Germany of my great-grandfather and grandmother.
Today, the branches of those trees contain about 500 individuals. I have made contact with relatives throughout Germany and the USA. Thanks to wildcards, I have located our Vachenlueger family genealogist, an 80+ year old in Munich, who has spent a great part of his life visiting towns throughout Germany, Austria and the USA where the family took roots.
A recent finding was from the Dohrmann branch of my family, a birth/baptism record with a spelling of Daerhman on the new FamilySearch.org. I found it with a combination of D*m*n and a birth year of 1865, obtained from NYC marriage and death certificates. The infant was listed as August Heinrich Daehrmann, father Heinrich and mother, Anna Lankenan; should be Lankenau.
It is my conclusion that any genealogy site, particularly ones that charge money which don't allow at least 2 strategically placed wildcards in a name field and require more than 3 letters – two is great – are really doing their patrons a disservice or, perhaps I should say that those who permit the two wildcards are really providing a service. Couple wildcards with Boolean searches, particularly the proximity or NEAR operand and I am a very happy Fachenlueger.
My previous dissertation ended with a promotion of a second search field, surname variants. As I've thought more about this, I recognize that, even with the speed of modern computers, such a search would be slow if the number of variants were greater than two or three. A brilliant man by the name of Dallan Quass, who is responsible for search engines on several genealogy websites, introduced me to something called "regular expressions." Look on Wikipedia for more information on the subject. Here's what I would use to search for all known variations of my paternal surname – (F|V)(a|o).*nl(o|a|u|ue)(g|ch|ck)n?(er)?(in)?. It looks complicated, but here's the translation – starting with "V" or "F", followed by "a" or "o", then a wildcard meaning any combination of letters, then "nl", followed by "o", "a" , "u" or "ue", then "g", "ch", or "ck", then maybe "n" and/or maybe "er" and/or maybe "in". Vornlocker, Vornlocher, Farnlacher, and Farnlucher are easy matches, but Fahrenlochner is not what you might expect, except for considering pronunciation variants.
I think this approach pretty much covers variations introduced by the writing down of what people heard from our ancestors who could neither read nor write, but it doesn't cover the mistakes made because handwriting can't be read and/or indexers/transcribers also make mistakes.
I keep coming back to 2 letters and 2 wildcards, with other fields also supporting the possibility of errors, like date ranges, spouse information (with wildcards) and parent information (with wildcards) as the only way to ensure that you've exhausted your search, apart from looking at every record in the database. And, yes, I've found records starting with "b", "d" and "w"..
18 Billion Genealogy Records Are Free for 2 Weeks
Get two full weeks of free access to more than 18 billion genealogy records right now. You'll also gain access to the MyHeritage discoveries tool that locates information about your ancestors automatically when you upload or create a tree. What will you discover about your family's past?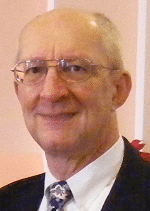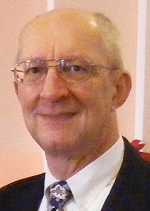 Bob Vornlocker is a recently retired – 72 years young – IT Professional, living happily with his wife of 47 years, Sandra and their cat, Benny. A graduate of Fordham University – BS Chemistry and the New Jersey Institute of Technology – BS Industrial Engineering, his career was spent in manufacturing companies, mostly in the design and implementation of software for production and inventory control, today known as logistics management.  His first interest in genealogy sprang from being introduced to a 19th century ancestor through a newspaper article that claimed the ancestor was "Chief Joel Skidmore, the last of the Canarsie indians". Although this claim proved dubious at best – Joel's mother may have had Indian blood – Bob was hooked on genealogy and, 25 years later, has traced 6 of his 8 great grandparents back to the 1600's, no mean feat with 6 of the 8 German immigrants, who reached our shores in the late 1800's. Bob has very recently broken down the wall for one of his maternal great grandfathers and is already back two more generations in Ahl, Hesse, Germany. He is always ready to help friends find their ancestors.