My last post described how a family's name changed upon their arrival in the US.  It elicited a comment (for which thanks) that the name HOUSE pronounced by a Dorset person could easily sound like HOWES to American ears.  I promised to respond in my next post.  So here goes!
One family's experience
The word House from Dorset may well sound like Howes, but I think it goes wider than than Dorset to America.  Consider this example which starts with an Edward HOWS born about 1740 whose family lived in the Thames Valley, (North of Dorset and West of London) for 200 years and during the course of that period moved only 20 miles (and note that our research is not yet finished)
we have Edward's name recorded twice, once as Hows and once as HOWE
his son Richard's name we have recorded six times: HOWSE (3), Hows (2) and House (1)
his son James, we've seen in nine different place so far as: House (4), Howse (3) and Howes (2)
his son Richard, we've seen in 14 different places so far: Howes (8), House (4) and Howse (2).  All of the non-Howes references were for 1871 and before, except one.
this last Richard died in 1938 and had eight children and 16 grandchildren.  All of the children and male children's children have been referred to as Howes in every instance we have so far seen.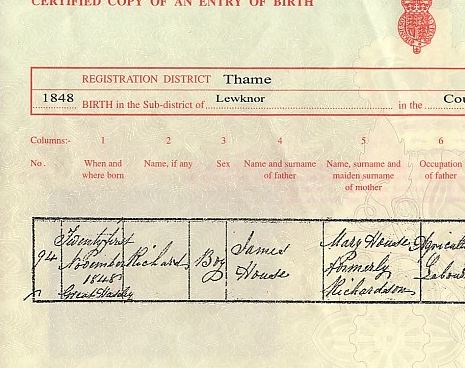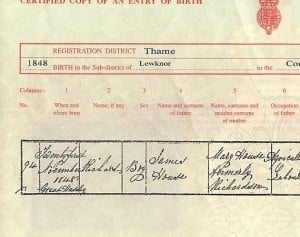 These folks came from a large family and we are by no means yet done finding every instance in which they were recorded.  We have a selection of birth, baptism, marriage, newspaper, death and burial records still to find.  It's quite possible that we will find other spellings as we learn more.  One point particularly worthy of note is that the local Reading newspaper recorded Richard's surname at his retirement party in 1922 as Howse even though for the previous 40 years he had been using Howes.
Make Instant Discoveries About Your Ancestors Now
MyHeritage is offering 2 free weeks of access to their extensive collection of 18 billion historical records, as well as their matching technology that instantly connects you with new information about your ancestors.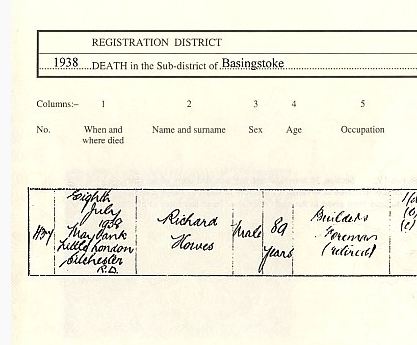 Transitions
Over this 200+ year period we have seen several transitions, perhaps the biggest of which has been from a primarily spoken culture to primarily written one in which spelling now matters.  Early on, practically the only arbiters of spelling were the clergy and churchwardens who wrote up the parish registers.  All clergy were university graduates and many were not local.  Later came the census enumerators who were generally well-educated and local.  Looking back over the last century from now, we are all now so much better educated than our forebears and we know how to spell our own name!
Before the mid-19th century certainly, people wrote what they heard.  And yet, from 1740 to 1871 even in a relatively small area, where accents will have changed a little but not a huge amount, people managed to find five different ways to spell the same family's name.  So it would seem like House sounded like Howes, or vice-versa if you prefer.
This family is by no means unique: we have probably 20 individuals in our database with all four major name variations (Howes, House, Howse and Hows) and one even with   How in addition.  He has what we call a "full house"!  Check him out at: http://www.howesfamilies.com/getperson.php?personID=I32000&tree=Onename.
Next time
In my next blog, we'll map at the distribution of our four major spelling variations over Southern England and provide yet more evidence that these four names are four different ways of spelling the same original name.