Richard Wyatt: A Daughter Remembers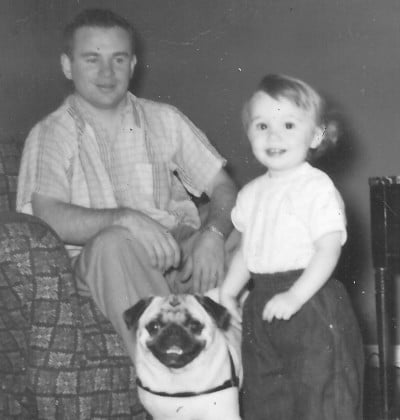 "You live as long as you are remembered."
— Russian proverb
My sister-in-law Susie lost her beloved father a few months ago.  She asked me to share some thoughts about him.  So I combined info from his obituary with the pictures and notes she gave me, and this is what I came up with.  I hope you like it, Susie.  I'm so sorry for your loss.
Richard "Dick" Wyatt, 1930-2012
(Aurora Beacon News, Sunday 09-23-2012, pg. 53)
Richard Wyatt, 81, passed quietly away in the early morning hours of September 20th, 2012.  He lived a wonderful life and will be missed by many.
Susie wrote, "My dad was generous and friendly and hard-working and funny.  He was an athlete who loved sports—especially high school sports.  He went to every West Aurora High School basketball game, home or away—he always went—and he would take anybody who wanted to go."
Dick was a member of the West Aurora High School Sports Hall of Fame.  He was also an avid Cubs fan, and saw them play the Detroit Tigers in the 1945 World Series.
From Susie:  "Dad loved his family.  In the summer we would get all the neighborhood kids and play baseball.  Dad always played with us.  He was an avid Cubs fan—but his true love was the New York Yankees!"
Richard Wyatt was well known in Aurora as the owner and operator of the Aurora Tennis Club on Indian Trail for some 35 years.  There, he cultivated may friendships and took extreme pride in the dominance of the youth tennis program throughout the 1970s, 80s, and 90s.
Susie wrote, "Dad always had teenage hired help at the tennis and swim clubs.  He trusted them, and they always came to him for advice.  He gave them responsibilities—and they never let him down."
Richard Wyatt – a daughter remembers.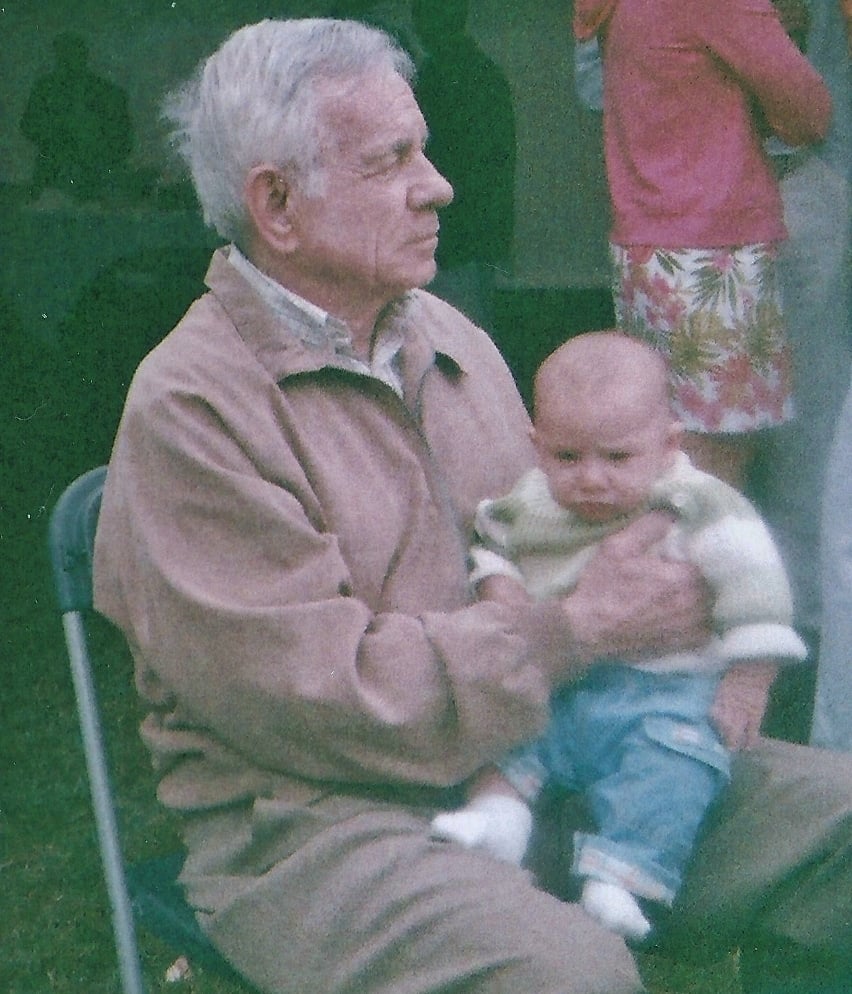 Make Instant Discoveries in Your Family Tree Now
Imagine adding your family tree to a simple website and getting hundreds of new family history discoveries instantly. MyHeritage is offering 2 free weeks of access to their extensive collection of 7.7 billion historical records, as well as their matching technology that instantly connects you with new information about your ancestors. Sign up using the link below to find out what you can uncover about your family.
Susan Wallin Mosey is the administrator at an elder law firm in Aurora, Illinois. When she's not at work she likes to do genealogy for fun and profit. Storytelling is one of her favorite aspects of genealogy, as can be seen on her blog, Pages from the Ancestry Binders. Another special interest is Amish genealogy. Sue has been doing genealogy as a hobby for about 20 years and has been putting together ancestry binders for others since 2011. She is a member of the Association of Professional Genealogists and the National Genealogical Society. Sue lives in Yorkville, Illinois with her husband Gary. Her website can be found at www.ancestrybinders.com and she can be reached at swmosey@comcast.net.