By Janet Meydem
Wouldn't it be nice to see what's really on all those old family photo negatives or slides you've been carefully collecting and storing? If so, you might be ready to try out a negative scanner app (also known as a film scanner app). These free apps are designed to quickly scan old black and white and color film negatives and positive slides and turn them into digital photos.
Make Instant Discoveries in Your Family Tree Now
Imagine adding your family tree to a simple website and getting hundreds of new family history discoveries instantly. MyHeritage is offering 2 free weeks of access to their extensive collection of 9 billion historical records, as well as their matching technology that instantly connects you with new information about your ancestors. Sign up using the link below to find out what you can uncover about your family.
Sounds amazing, right? Well, I wanted to find out how well these apps actually work, so I did a comparison of the three best-rated negative scanner apps for Android available through the Google Play Store. While I did not test the apps on an iOS, similar versions are available for your iPhone or iPad.
Here are the three apps I tested:
Photo Negative Scanner by Appdictive
Helmut Film Scanner by Code United
Kodak Mobile Film Scanner
While all of the apps tested are completely free, Photo Negative Scanner requires a purchase to access photo editing. As I wanted to use only free genealogy apps for this comparison, I did not purchase the upgrade for this app.
And, while I chose to use 35mm film negatives in this article, many of the available apps can also accept 120 film and old slides. Do your own careful experimentation to see what works best for your needs.
How to Begin Scanning Old Negatives or Slides
To begin scanning negatives, you will need a smartphone with one of the above apps downloaded (I used my Samsung Galaxy 8) and some kind of lightbox which can be described as a flat box with a side of translucent glass or plastic containing an electric light to provide an evenly lit flat surface.
To quickly fashion a lightbox for this purpose, I used my laptop computer in tablet mode, with Windows Notepad (any word processing app would work) open so that the majority of my screen was white. You can also use your tablet or simply lay your laptop screen flat on the table. Any of these options will work just fine for scanning your negatives.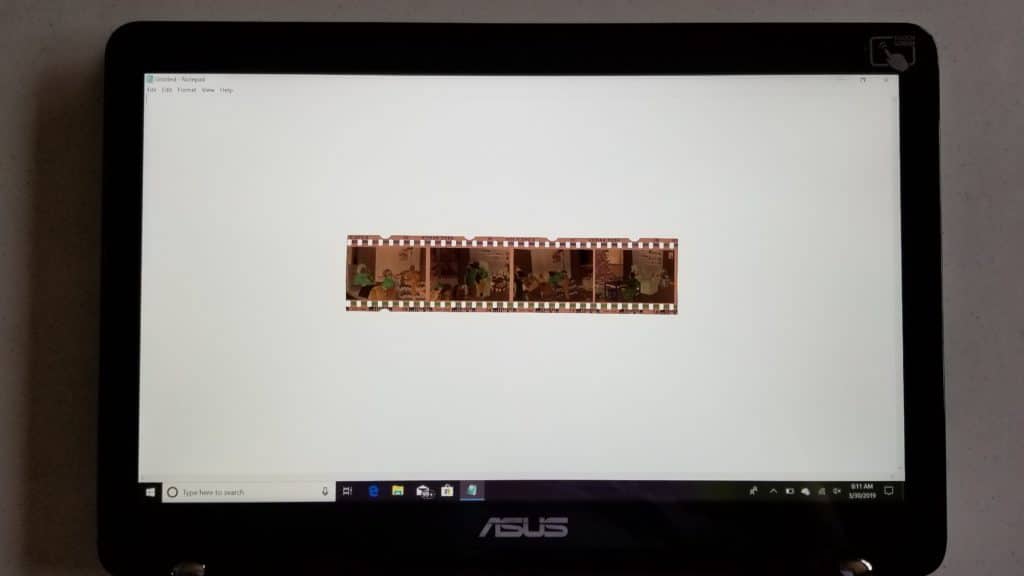 Once you place the negative or slide on the "lightbox" (being careful not to touch the negatives and get fingerprints on them, dust and dirt should also be carefully removed off ahead of time) open your app and use it similar to how you would a scanning app for a photo. You will hold your phone with the camera facing the negative, align your target with the app's help and press the supplied button for shooting once you are ready. You will find specific instructions for use with each app.
You can also purchase a set up such as the Kodak Mobile Film Scanner or other such devices that work in conjunction with, or independently from, your smartphone to make the job easier. The link above points to Amazon's most popular choices for this and we may receive small kickback to help our site if you choose to use it.
For the purposes of this test, the negatives I scanned were all from the early 1990s. The picture of my daughter is a negative in good condition with some fading, the picture of the cat is from a black and white negative and the picture of my son is from a water damaged negative.
9 Billion Genealogy Records Are Free for 2 Weeks
Get two full weeks of free access to more than 9 billion genealogy records right now. You'll also gain access to the MyHeritage discoveries tool that locates information about your ancestors automatically when you upload or create a tree. What will you discover about your family's past?
How Did the Top Three Negative Scanner Apps Perform? Here Are the Results
Photo Negative Scanner App
This app is easy to use. It gives you an easy introduction, alignment prompts, and a large photo button once you are ready to scan the negative.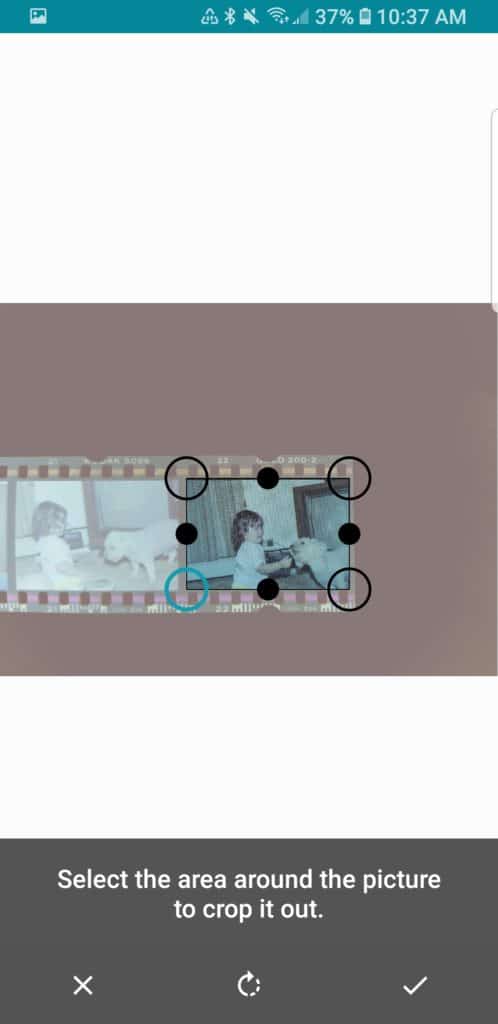 This app allows cropping and rotation, but all other photo editing functions require payment. The app also places a watermark on the positive image, which can be removed by purchasing the app.
Here are my three photos, scanned from negatives using the free version of Photo Negative Scanner:
Get 30 Days of Genealogy Tips Free
What might you learn with 30 days of expert genealogy research tips delivered straight to your inbox?
Subscribe below and you'll receive one helpful genealogy tip every day for thirty days. Easily discover new research techniques, record collections and resources. You'll also receive our free weekly newsletter so that you can stay up-to-date on our newest articles.
This is a FREE offering from Family History Daily to help you with your research. Unsubscribe at any time.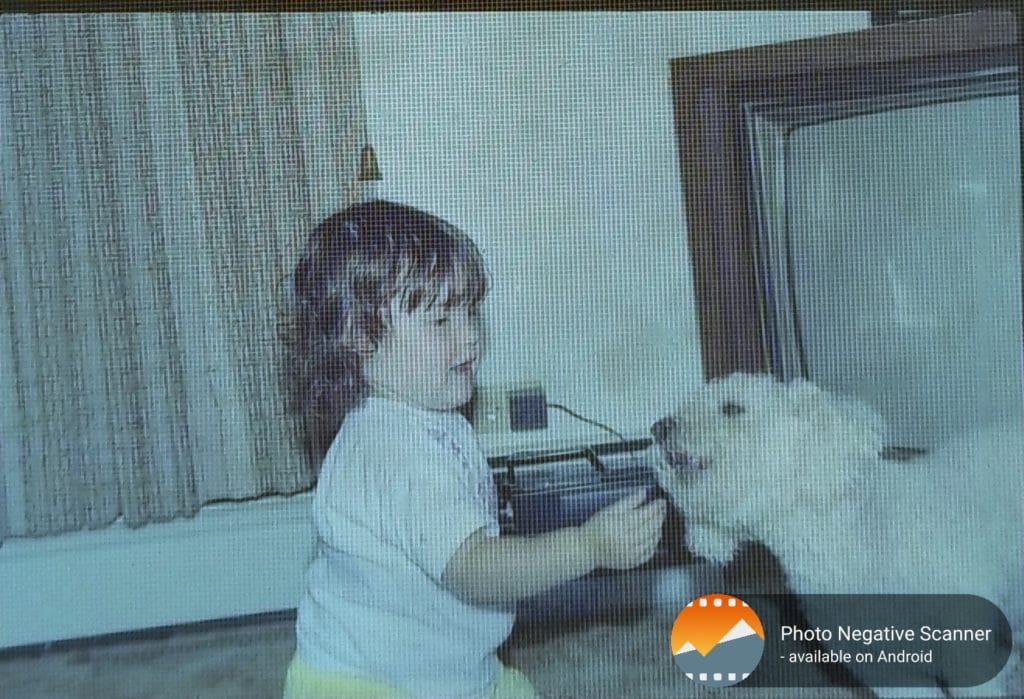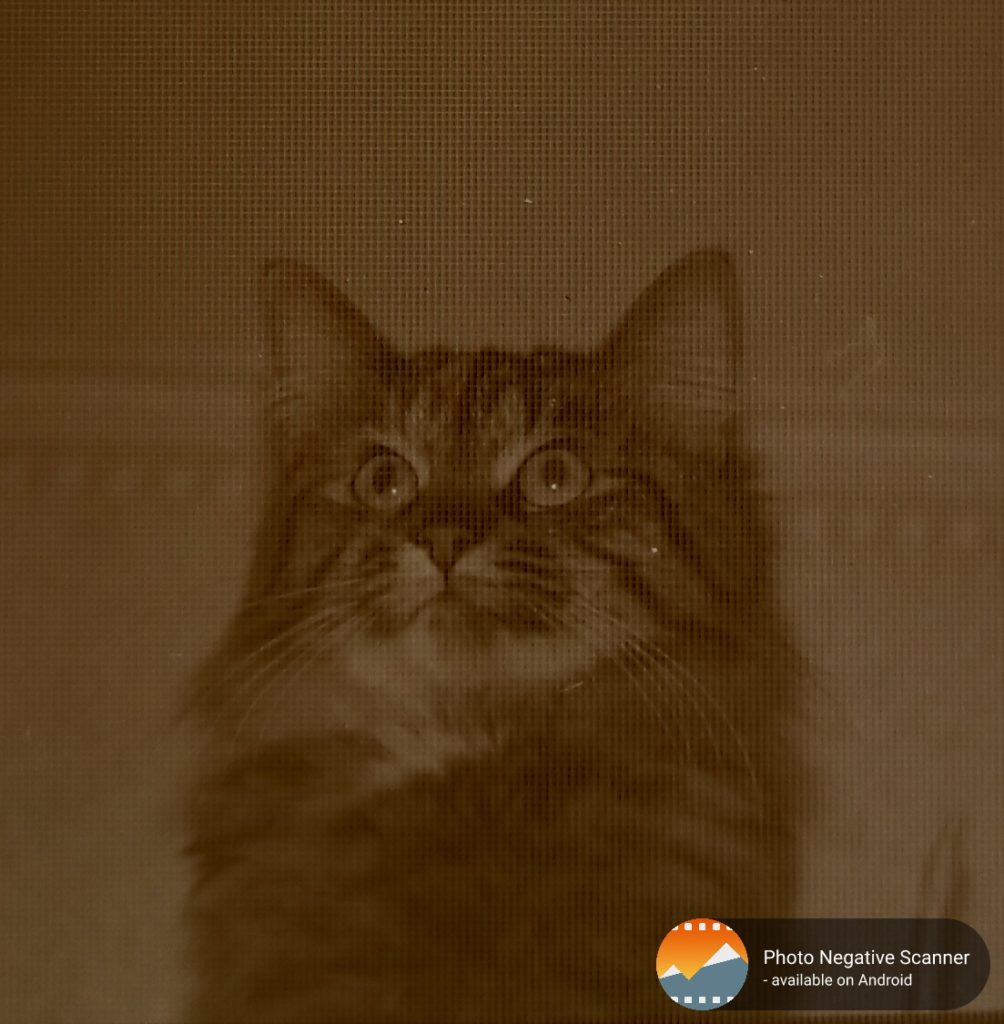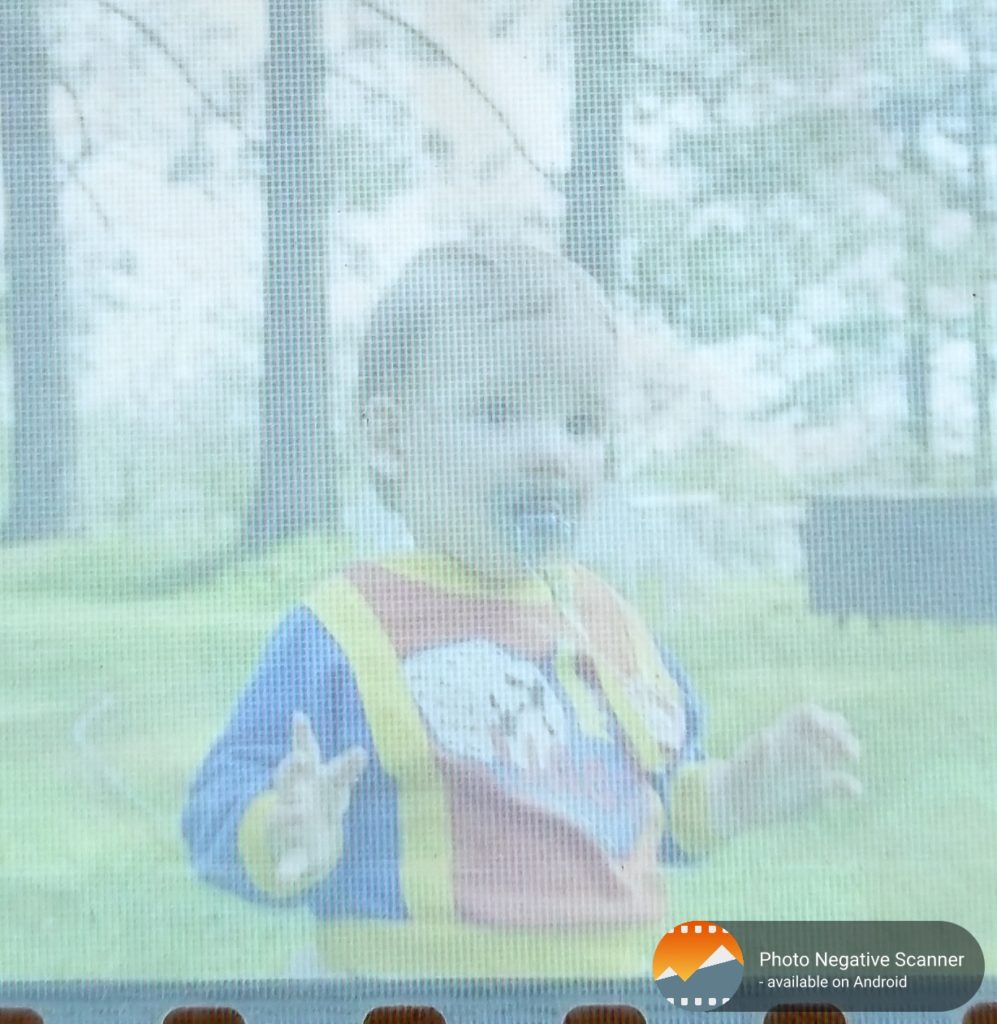 As you can see, the app does not do a great job of adjusting to negatives that are too dark or too light. The full version is really needed to edit brightness and color.
Helmut Film Scanner App
The Helmut app is a little more complicated to use. The scanner window does not have a cropping function, but you can "crop as you go" by aligning your camera with the rectangular window and adjusting your distance from the negative.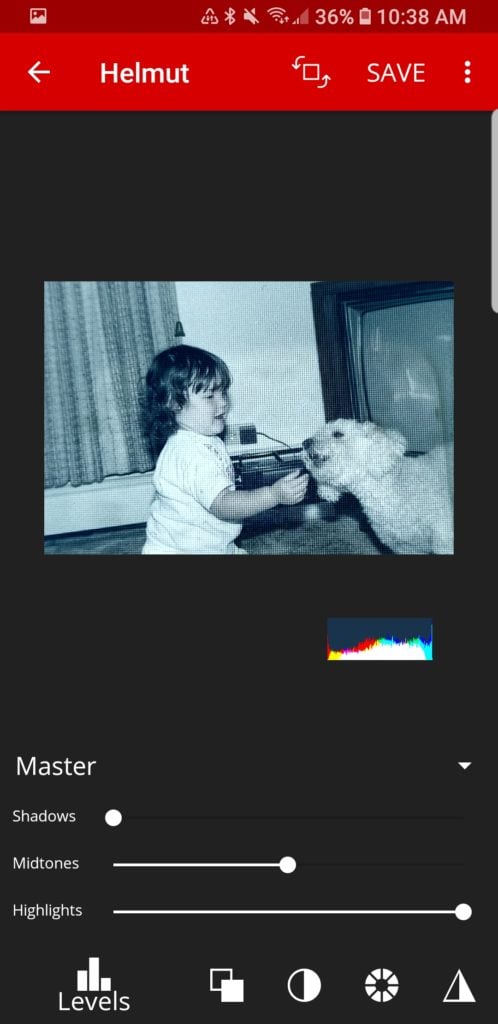 All other photo editing functions are available free with this app. The controls use photo terminology that we amateurs may have a little trouble understanding, but I found that I could adjust my picture just by playing with the sliding buttons.
Here are my three photos, scanned from negatives using Helmut Film Scanner: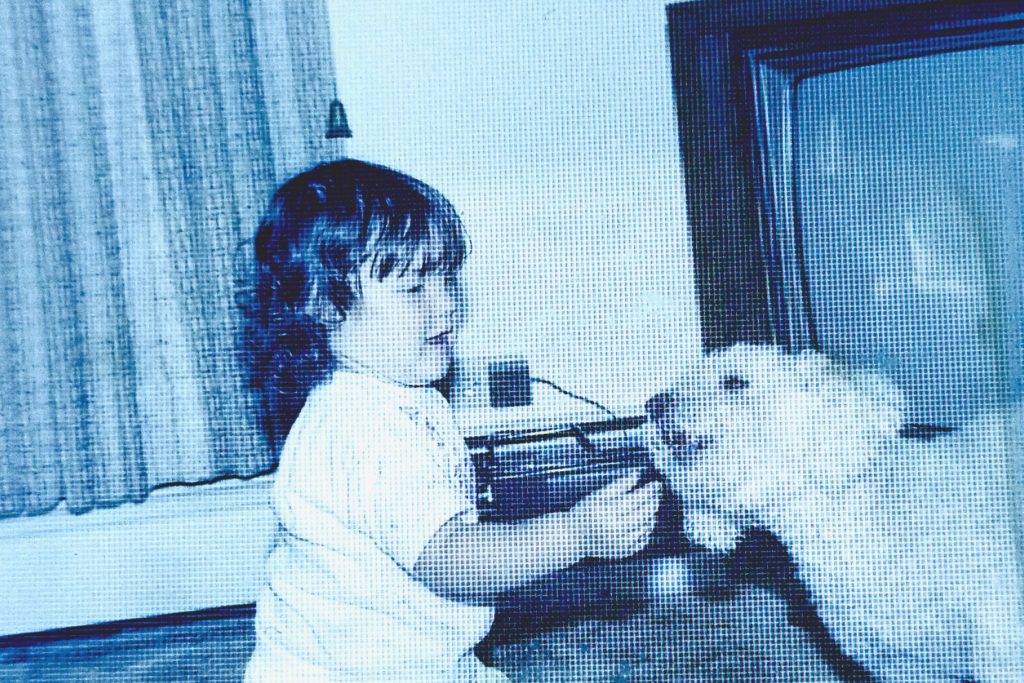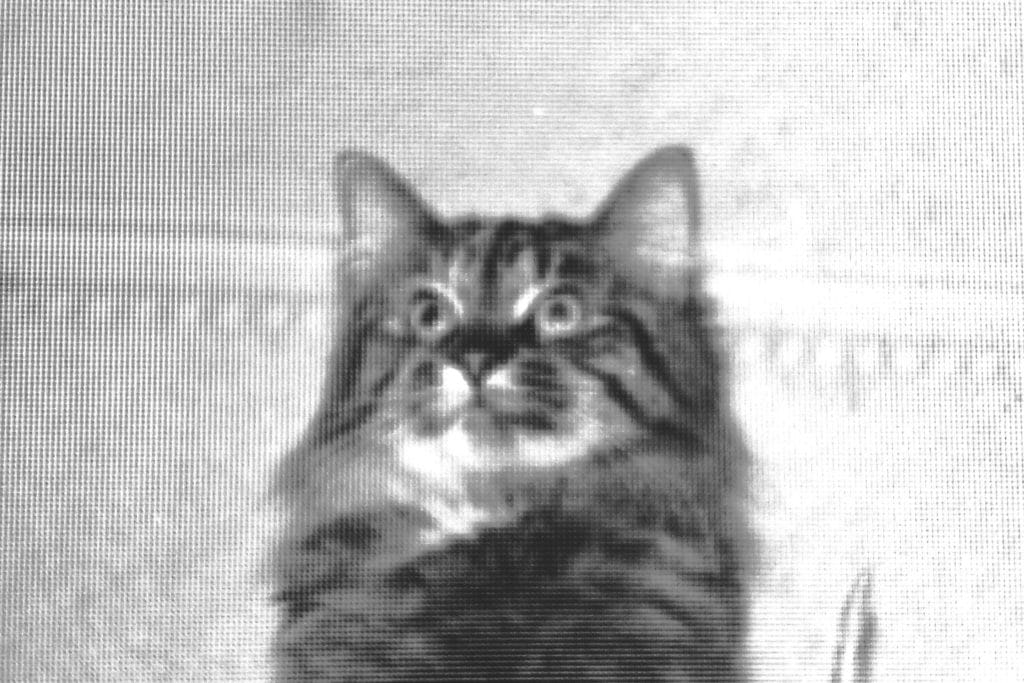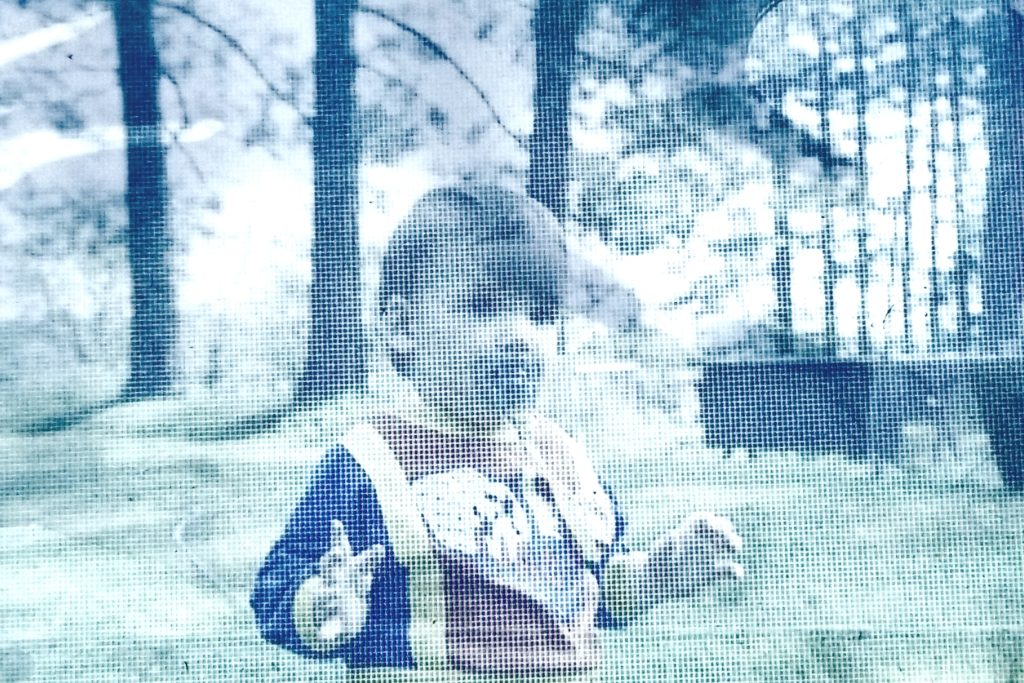 These photos are a bit sharper, but the pixel effect is still strong. The app did not do a good job of scanning the water damaged negative. I also found that color was more difficult to adjust with this app.
Kodak Mobile Film Scanner App
This app has a simple scanning screen with a zoom function. After scanning, the positive image can be fully edited. The functions are easy to see and use.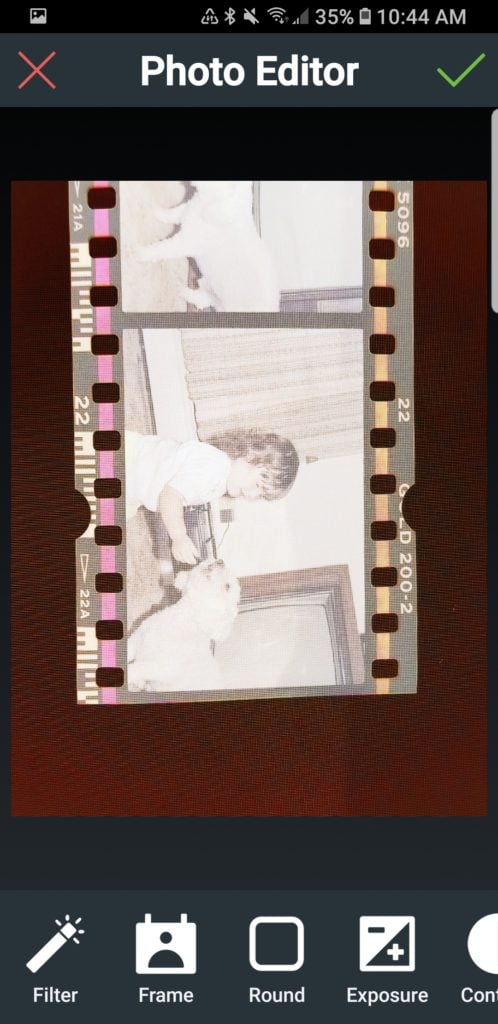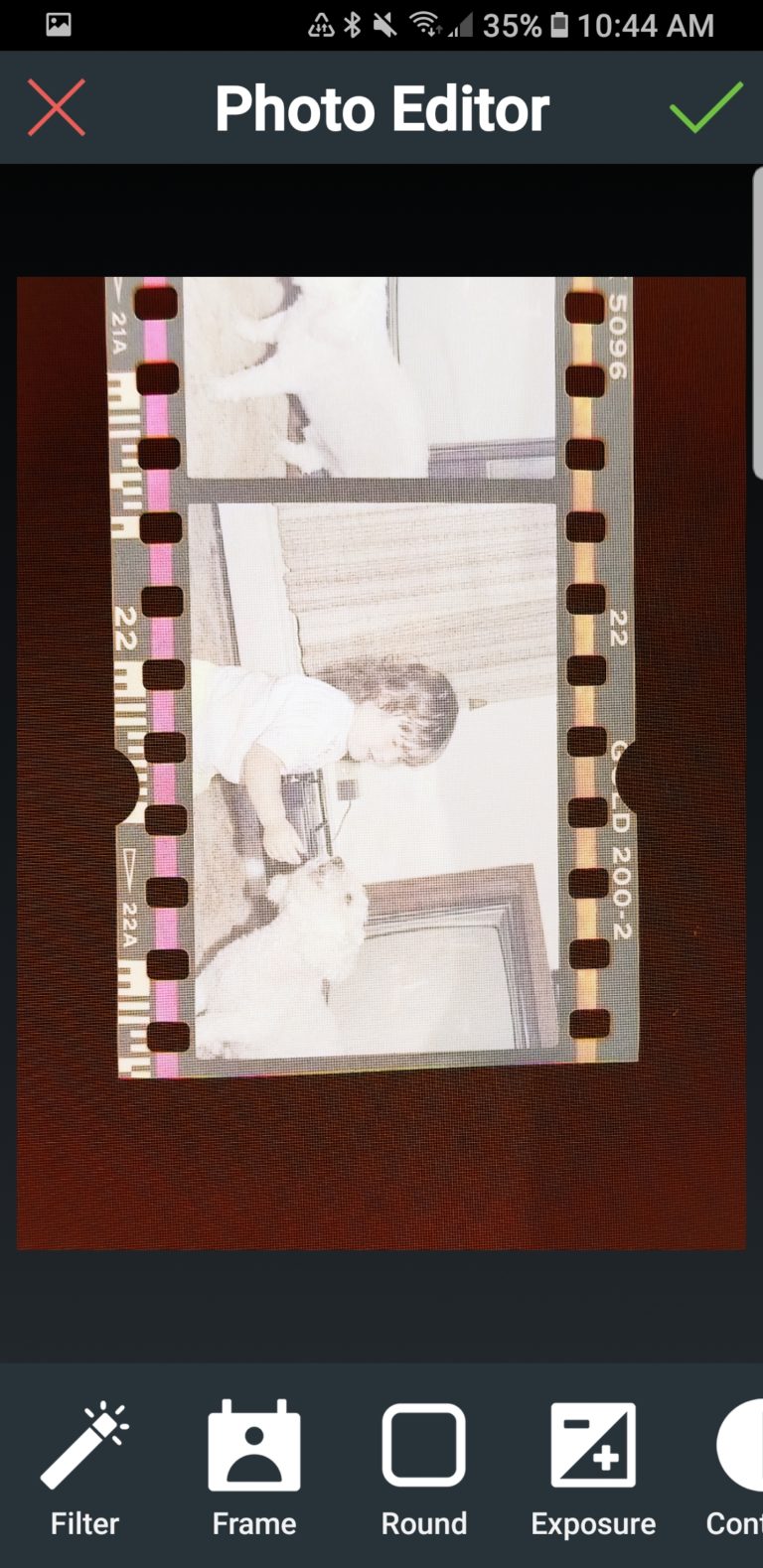 The one problem I had with this app was it spontaneously shut down whenever I held my finger in one spot for slightly too long, forcing me to rescan a picture several times.
Here are my three photos, scanned from negatives using Kodak Mobile Film Scanner: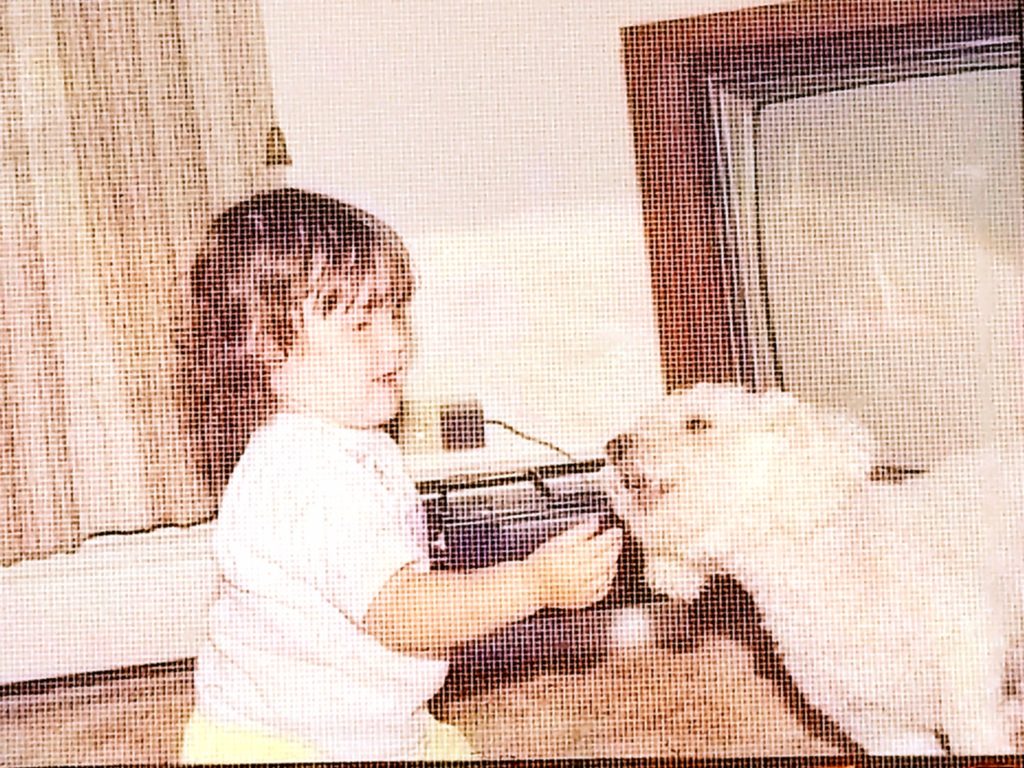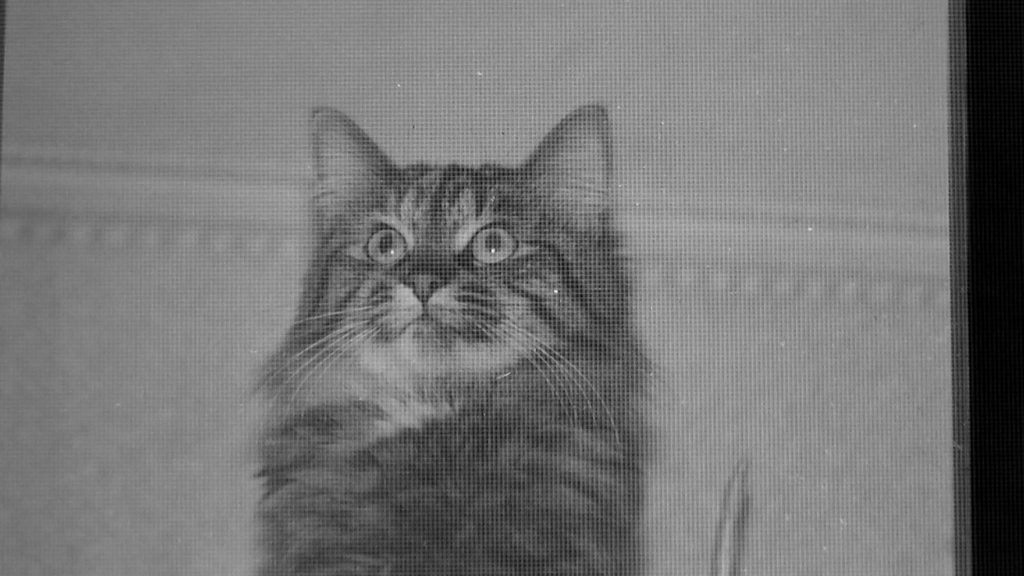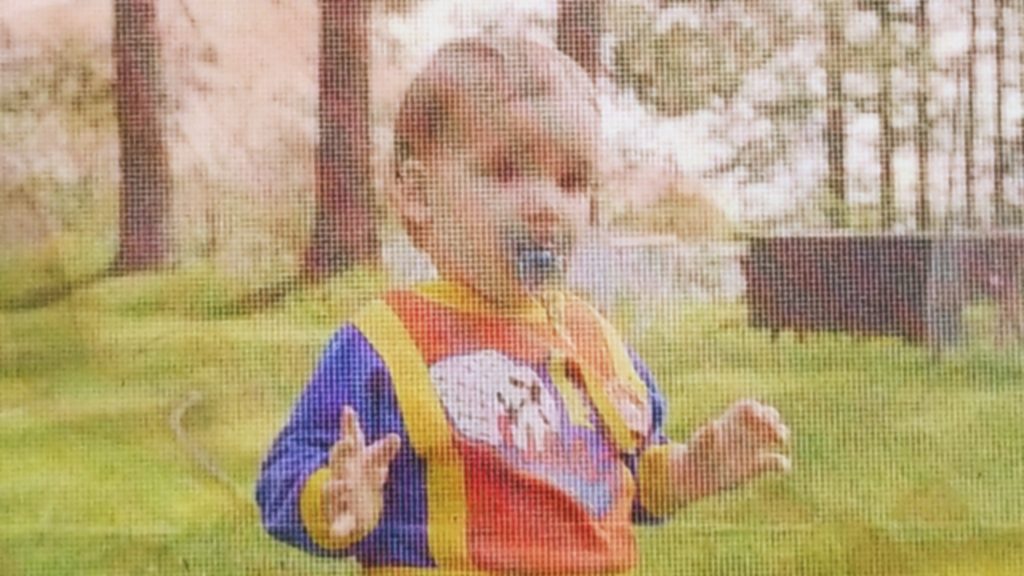 I was quite happy with the color adjustments using this app, as well as its performance scanning the water damaged negative. However, pixels are pretty apparent.
The Verdict
Overall, I found all three apps easy to use. What I like most about each of these apps is they make it easy to see the positive image of the negative, so they are all useful for identifying pictures on a negative strip. In my opinion, all three apps did a better job of scanning the black and white negative than they did the color negatives.
The main issue I identified was the picture quality on all three apps left something to be desired, with the pixels quite visible, and as an amateur I didn't know how to improve this but you may have more luck if you are familiar with photo editing. There is an interesting article about how to do that using GIMP (free image editing software) here.
So, which one is best?
If you want to know what pictures are on a negative strip, any one of these apps would do the trick for you. The free Kodak Mobile Film Scanner seems to do the best job out of these three apps and would work if you want a quick copy of a picture from a negative. I found the editing features of the Kodak app the most versatile and feel that I achieved the best looking images using this app.
However, if you want a high-quality picture to preserve for generations you may want to consider a professional service or one of the recommended physical scanners we mentioned before. After all, those old photos are priceless!
You might also like:
The 3 Free Scanning Apps That Helped Reveal Long Hidden Details in This Old Photo
4 Simple Steps to Help You Decipher Old Family Photos
Janet Meydam is a freelance writer who has over 40 years of experience in genealogy as a hobby. Her knowledge includes researching many different records from the United States, Germany and Poland. She is also a co-author of her parents' family history book "I Come from a Long Line of Dilleys." Janet works as an occupational therapist. She and her husband Tim have three adult children and live in Wisconsin.