by Janet Meydam
For the family history researcher, finding a stash of old family photographs can be a true genealogy jackpot! And while our first inclination might be to hang them right up on the wall for everyone to see – this may not be the best idea.
Photographs are fragile things, and old photographs are especially vulnerable to the effects of the environment in which they are kept. Here are some steps you should take to preserve old photographs so that they can be enjoyed for years to come.
Here's How to Get Started Preserving Old Family Photographs
Make copies of your old photos first
Photographs are sensitive to light and, if exposed to it for long periods of time, may fade or discolor. The older the photograph, the more vulnerable the image becomes.
To prevent your photographs from fading, make copies of them and display the copies rather than the originals. You can do this yourself using a high-quality camera or make digital copies of your old family photos using a physical or digital app scanner. Once copied, frame and display them in your home, while storing the originals according to the guidelines below. The pictures below are copies, displayed in the hallway of my home.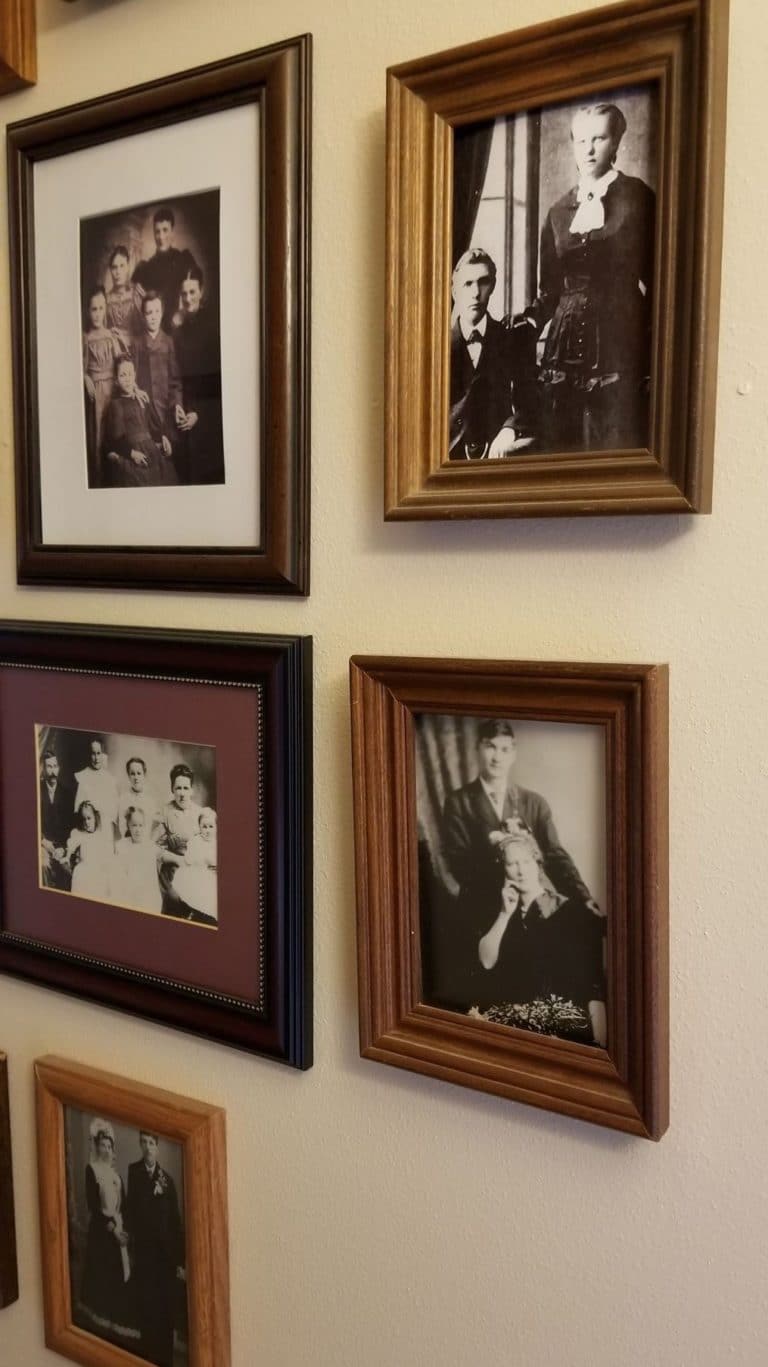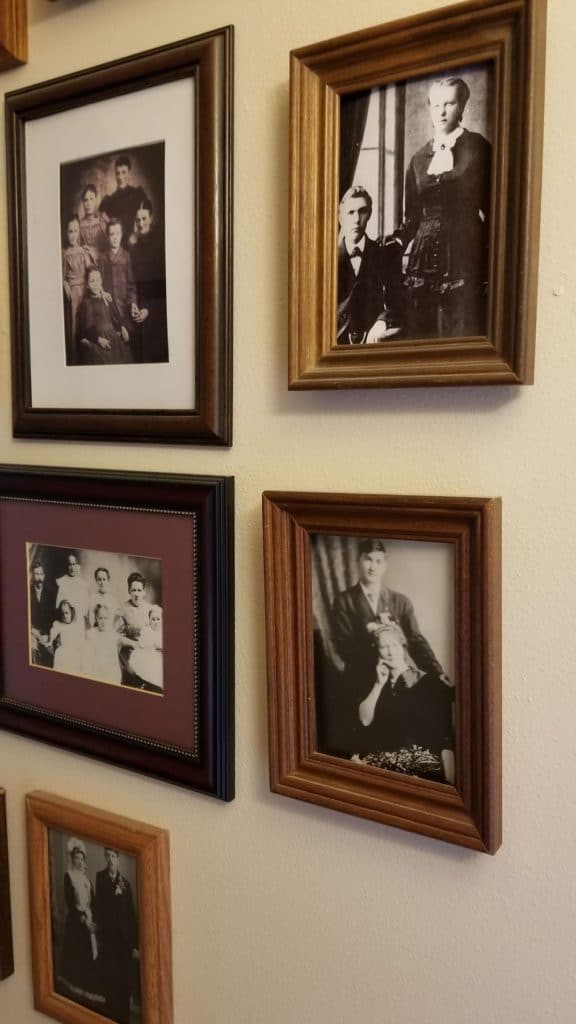 Make Instant Discoveries in Your Family Tree Now
Imagine adding your family tree to a simple website and getting hundreds of new family history discoveries instantly. MyHeritage is offering 2 free weeks of access to their extensive collection of 18 billion historical records, as well as their matching technology that instantly connects you with new information about your ancestors. Sign up using the link below to find out what you can uncover about your family.
If you are unsure of how to copy your old photographs or if the photos you want to copy are very fragile, you may want to seek out a photo restoration professional to do this for you. It is especially a good idea to take your old photos to a professional for restoration if they have been in antique frames for years.
Store old photos in a controlled environment
Old photographs need to be protected in certain ways to keep them away from environmental hazards that can damage them. The National Archives has provided recommendations regarding how old photographs and documents should be stored. Here are a few of the things they suggest:
Store old photographs at constant temperatures below 75 degrees Fahrenheit.
Keep the humidity levels in photo storage areas between 15% and 65%.
Avoid storing old photographs in attics, basements, or garages where temperature and humidity tend to fluctuate. This can lead to mold, chemical decay, or brittleness.
Keep old photographs away from areas that are prone to insects and rodents. These "critters" like to use paper to nest and may chew holes in your prized photos.
Store old photographs up on shelves and away from areas that are prone to leaks to avoid water damage.
Use the correct materials for storing your old photos
Once you have copied your old photographs and selected an area to store your originals, don't just shove them in a cardboard box or that photo album you bought at the dollar store. Certain chemicals and plastics can cause your old photographs to decay or stick together. Here are some rules you should follow when storing your photographs in albums or boxes:
Use archival quality paper or cardboard to store your photos. This means the pages in your photo album should be acid-free and lignin free. The material that your photo box is made of should be the same. You can also use stable plastic photo pockets or sleeves, such as products made of polyester, polyethylene, or polypropylene.
If storing your old photos in a box, make sure the box is big enough that your photos can be stored flat or upright with no creasing or bending. If storing your photos upright, use spacer boards to keep your photos from bending.
When placing your old family photos in a photo album, do not use tape or glue to keep them in place as this can lead to staining and paper damage. Also, avoid magnetic photo pages. Mount your photos on acid-free paper album pages using acid-free or stable plastic mounting corners or place your photos in stable plastic photo album pages.
Be careful where you display original old photographs
If you simply must display it, or your old photograph is carefully preserved in an antique frame and you don't want to mess with it, be picky about where you hang that old photo.
Select a spot in your home that is not directly exposed to sunlight, fluorescent light, or UV light. Make sure the location is not at risk for leaks or exposure to insects and rodents. Also make sure the location is temperature and humidity controlled. A dark corner of a main floor den or hallway often provides a good place to display an old photograph.
This portrait of my grandmother and her younger brother (below) was taken about 1908. It is mounted in one of those old oval antique frames and I don't want to touch it! I have it displayed in a darker corner of my den, away from the window.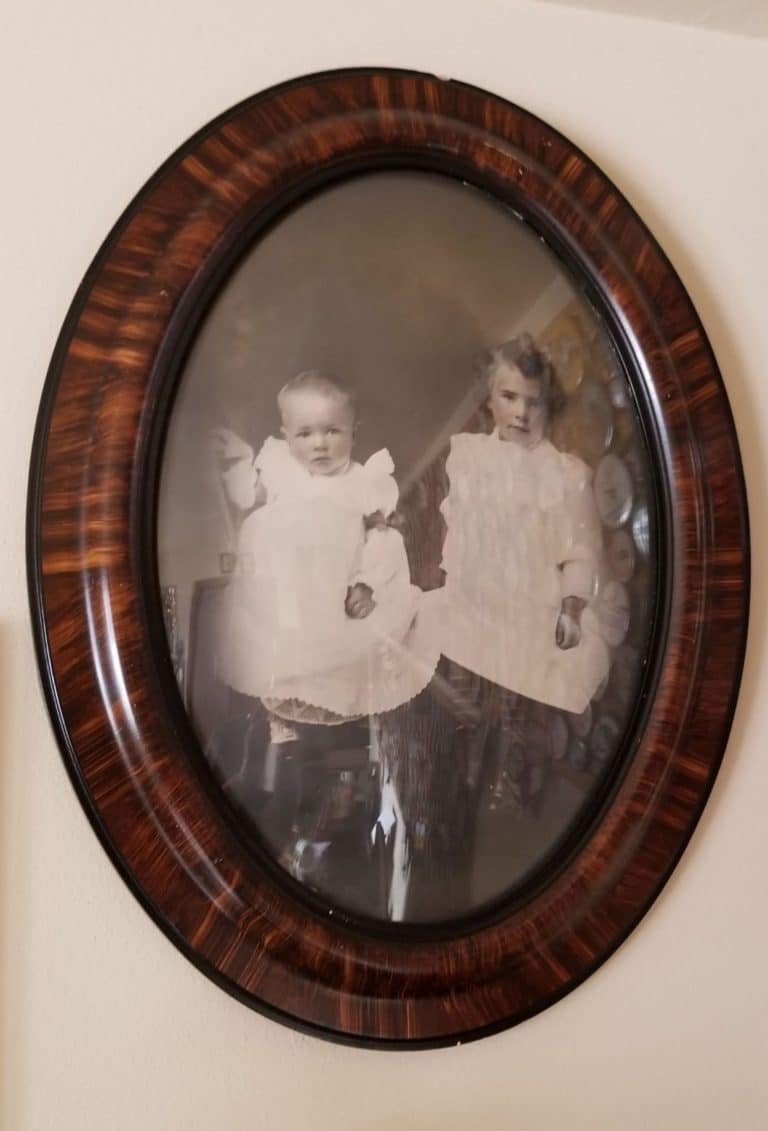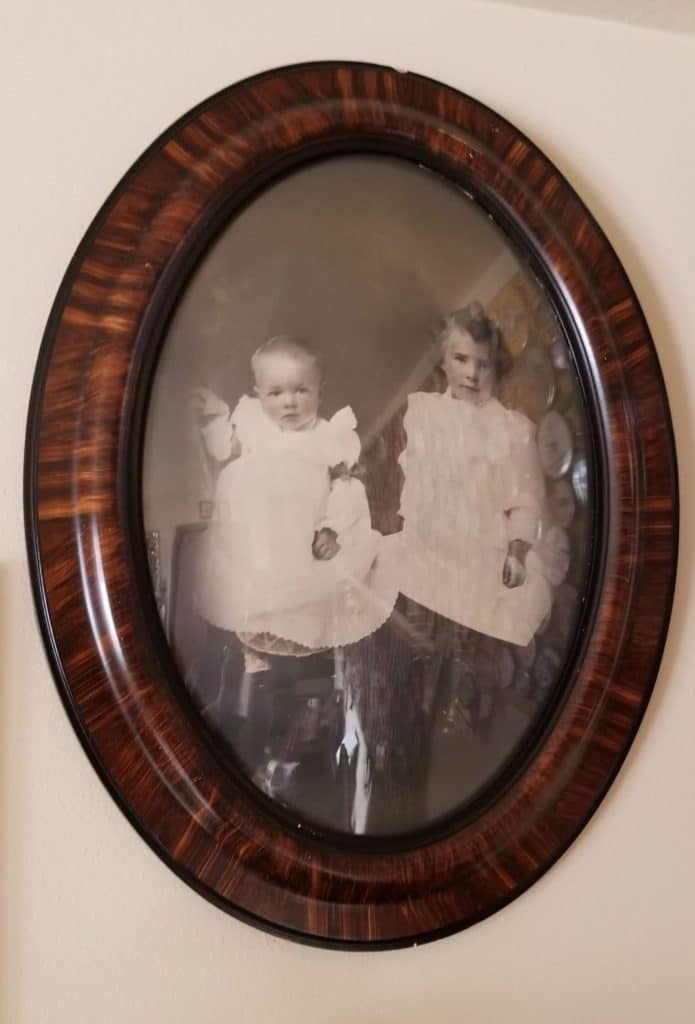 If you follow these recommendations, you should be able to preserve your old family photographs for many years. Here's hoping you find that photo "jackpot" to help your genealogy research!
You may also like:
The 3 Free Scanning Apps That Helped Reveal Long Hidden Details in This Old Photo
18 Billion Genealogy Records Are Free for 2 Weeks
Get two full weeks of free access to more than 18 billion genealogy records right now. You'll also gain access to the MyHeritage discoveries tool that locates information about your ancestors automatically when you upload or create a tree. What will you discover about your family's past?
Why Weren't Your Ancestors Smiling in Those Old Photos? The Reason Revealed
The 4 Best Free or Low-Cost Cloud Storage Solutions for Backing Up Your Genealogy Files
Janet Meydam is a freelance writer who has over 40 years of experience in genealogy as a hobby. Her knowledge includes researching many different records from the United States, Germany and Poland. She is also a co-author of her parents' family history book "I Come from a Long Line of Dilleys." Janet works as an occupational therapist. She and her husband Tim have three adult children and live in Wisconsin.