We have partnered with Findmypast to bring you news of this free access event. We will earn a small commission to support our site if you choose to take advantage of this offer.
This free access event is now over. You can, however, get 10% off a 12 month World Subscription for a short time. Follow this link and register before July 2nd to claim your 10% off.
---
UK genealogy research leader Findmypast has announced that they are offering nearly all of their British and Irish records completely free of charge this weekend. From now until midnight Monday you can access these records without cost and without entering a credit card. Findmypast is only requiring a name and email address. We love that. Start by searching here and then easily view and download records of interest.
The free access event includes:
The largest collection of Irish records anywhere online
The most UK parish records of any site, dating back to 1538
The world's most extensive archive of British and Irish newspapers, 20 million pages dating back to the early 1700s
The most comprehensive collection of British military service records
Findmypast is also offering a free downloadable ebook when you register for free access – Your Must-Have Guide to Finding Your British and Irish Ancestors. That should prove to be quite helpful to those who are trying to uncover their English, Scottish and Irish roots.
You can take advantage of the free access to millions of British and Irish records here or follow the quick tutorial below.
How can I access these free records on Findmypast?
Free access runs only until Monday night, 6/26. Until then you can search for your ancestors by visiting the free access page here. Enter a name to search for and then choose British or Irish records from the left dropdown. The advanced search allows you to enter an event date as well.


Once you search for an ancestor you will be brought to a results page showing possible record matches. When you see a record you would like to access simply click on the blue transcript or image icon for the record. For more advanced search options click on the Edit Search button on the left.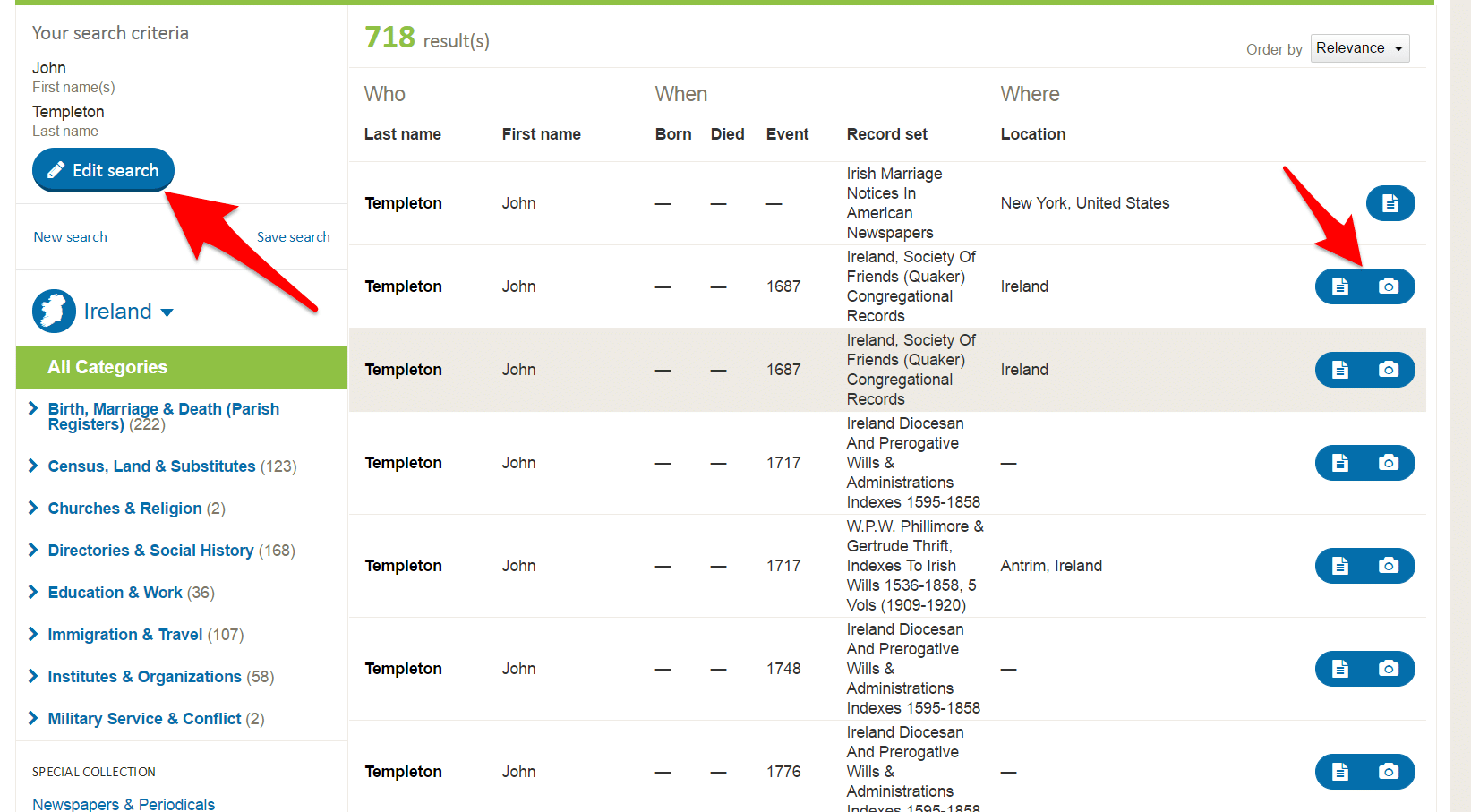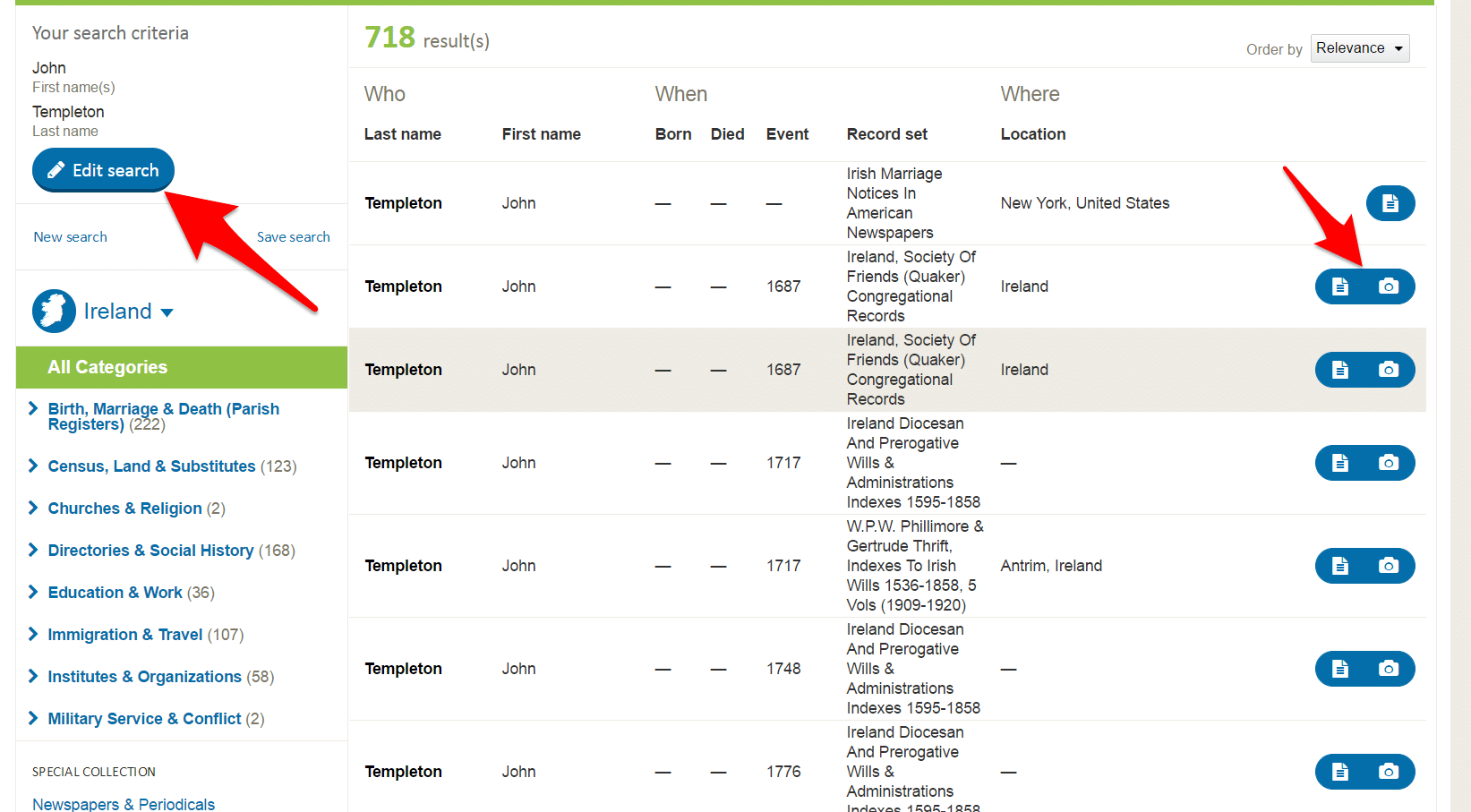 Once you click on a record to access you will be asked to create a free account. Enter your name, email and a password only. No credit card will be requested.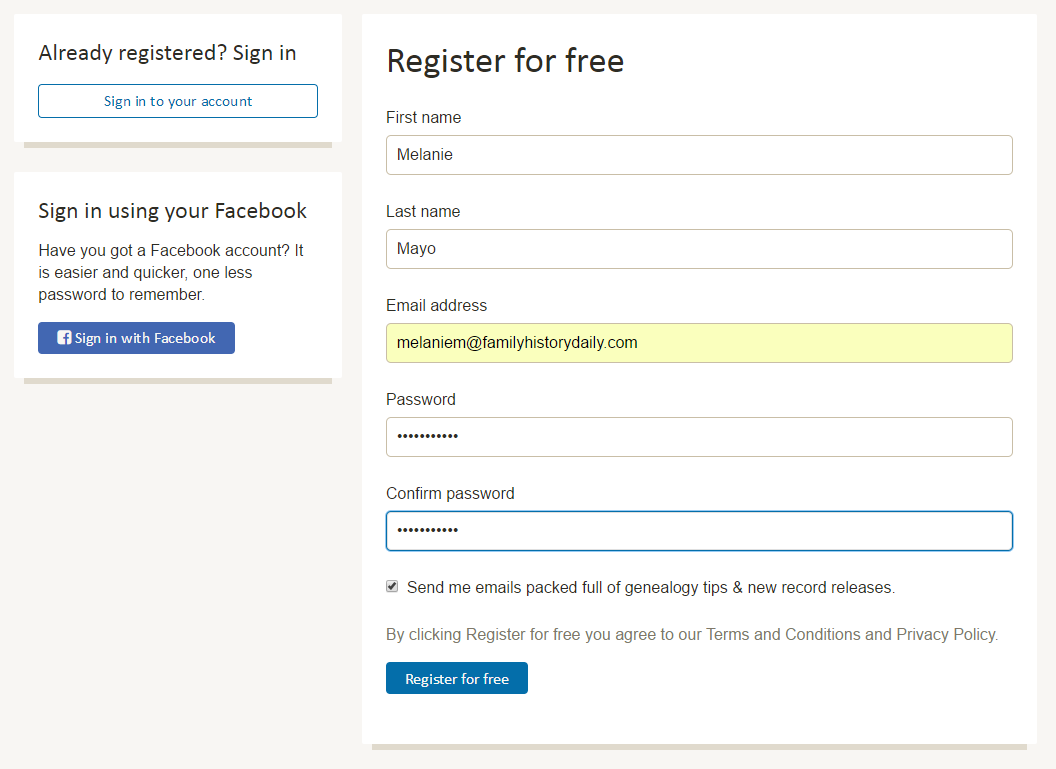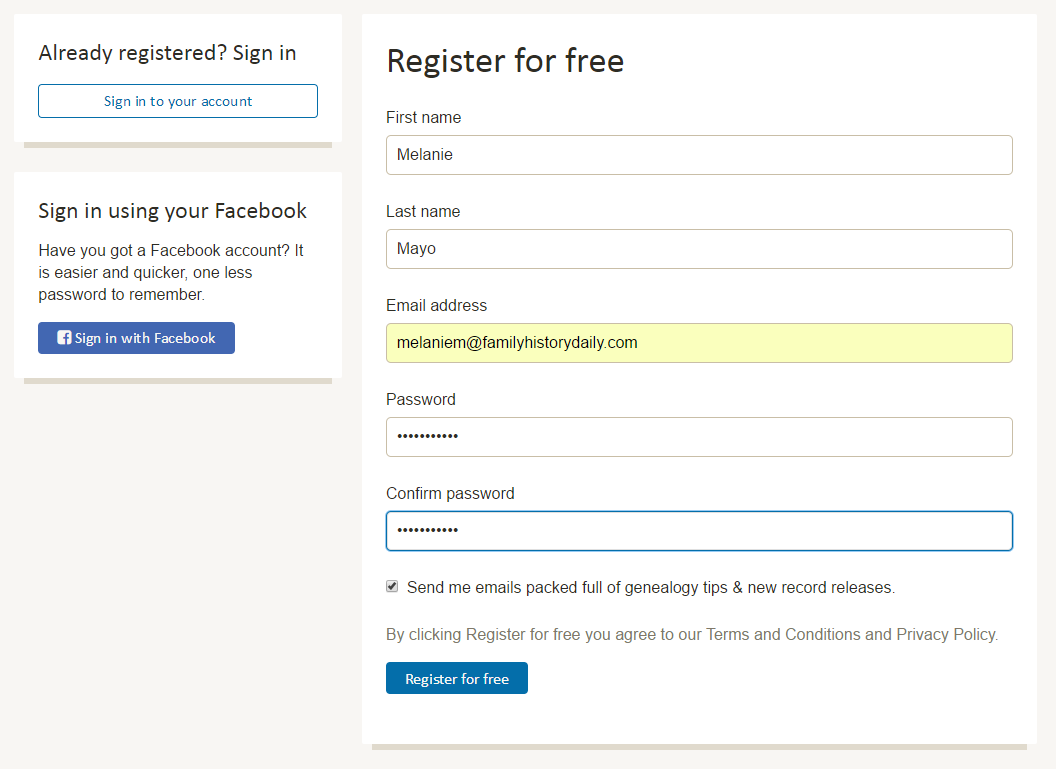 As soon as you enter your details you will have complete access to all records that are included in this free event. Don't forget to download the records that you think may help your research while you can. You can do so using the download button on the bottom of any record page.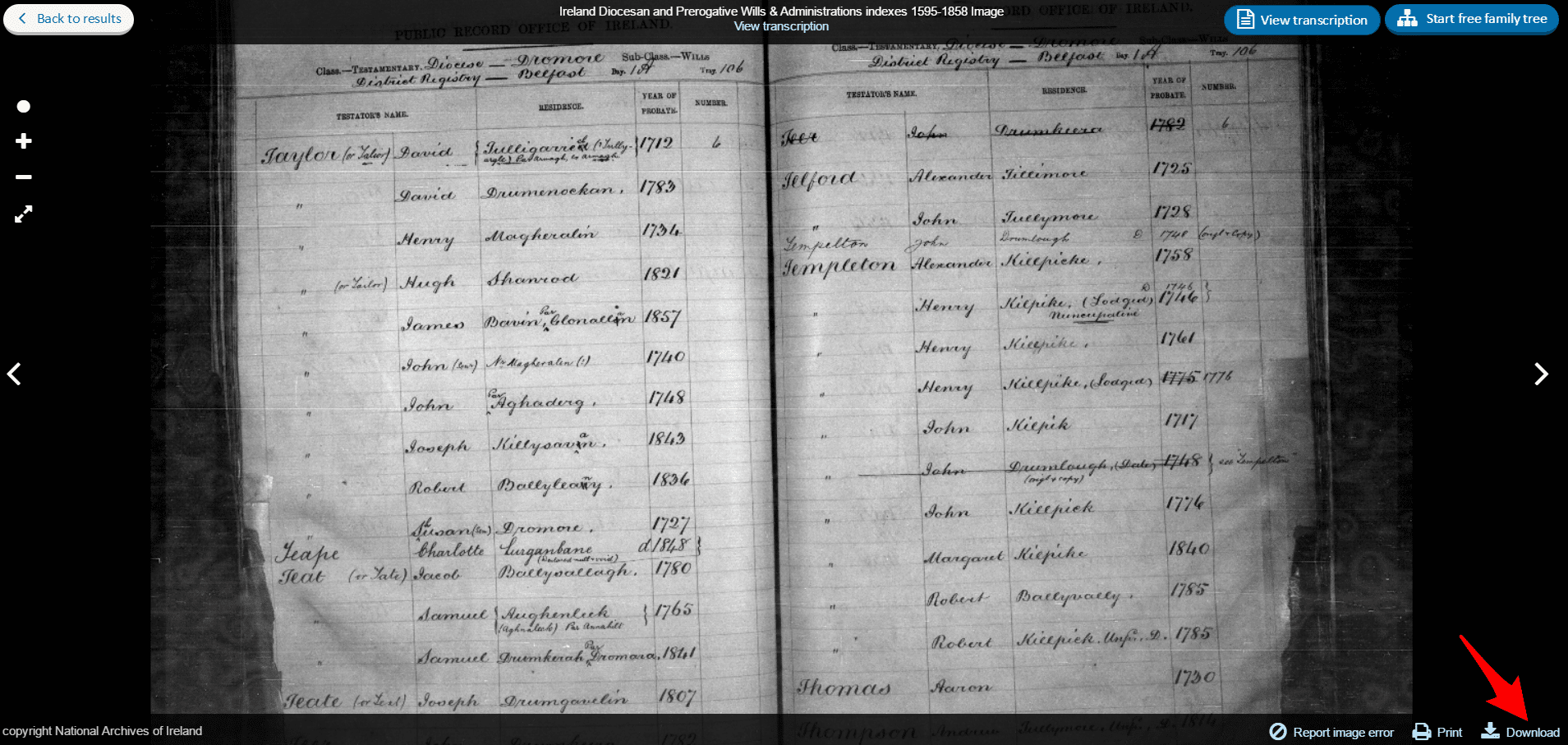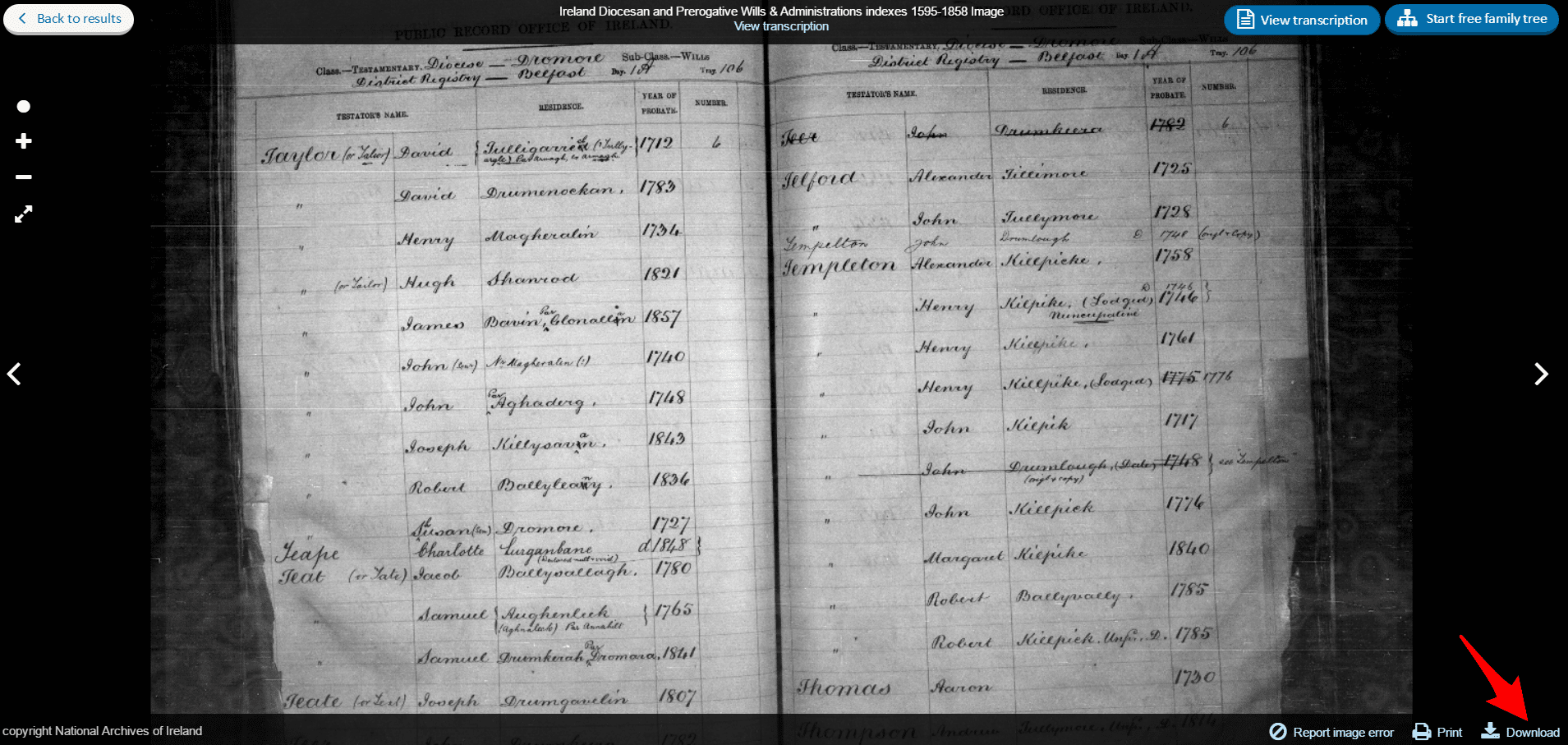 Access the free records here. Happy searching!
The following records are not available during this promotion: the UK Electoral Registers (2002-2013), the UK Companies House Directors (2002-2013), the 1939 Register, our Newspapers and Periodicals, and all non-Britain & Ireland records.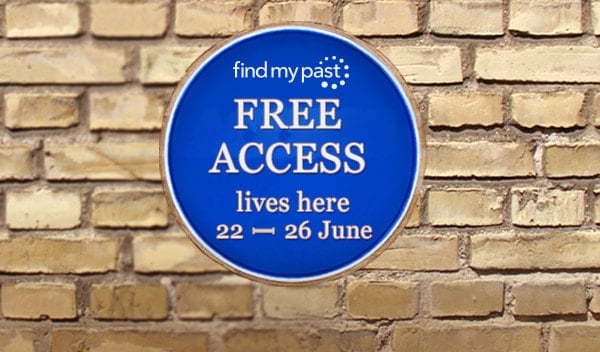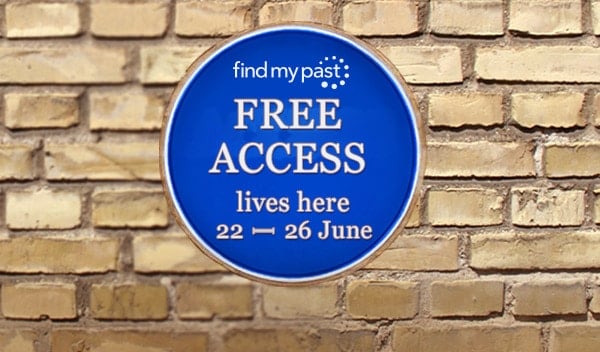 Image at top: Mail car near Black's Royal Hotel, Eyre Square in Galway city, circa 1880. National Library of Ireland on Flickr