Justifiable Homicide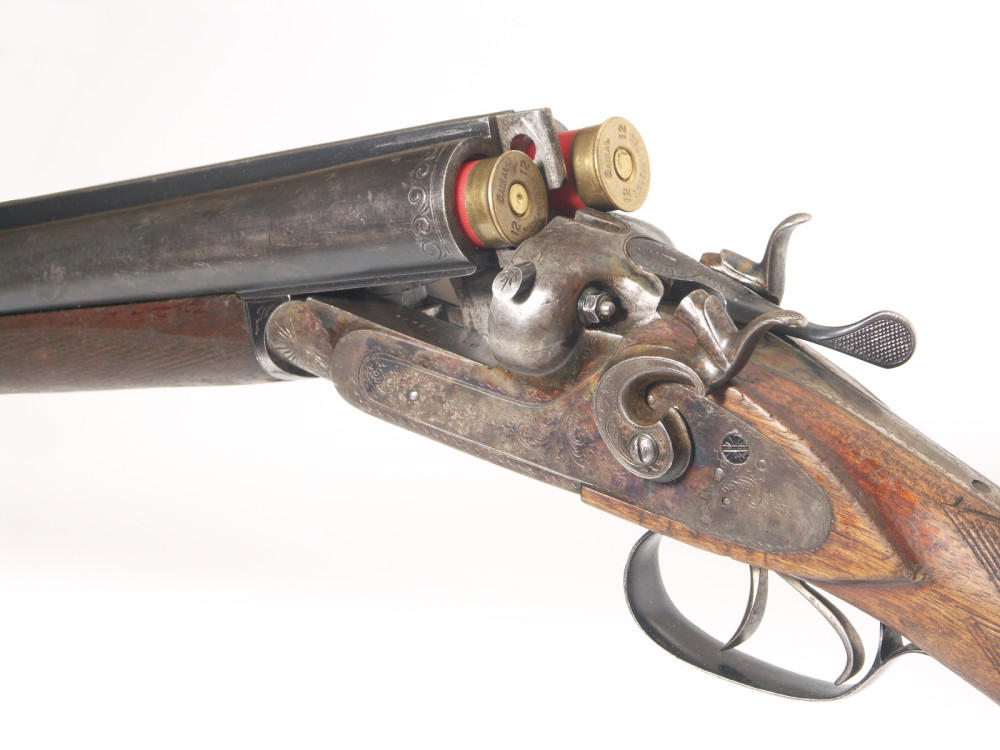 A few years ago I did an ancestry binder for an in-law branch of the family which shall remain nameless.  I discovered the story of a genuine black sheep—George Washington Coomes, who was shot to death on September 5, 1896.
George was born in McLean County, Kentucky, on January 16, 1861.  He married Cordelia Martin in 1887; she was 17 and he was 26.  During the course of their thirteen-year marriage they had three sons.
But all was not well.  According to a newspaper article which ran in The Messenger after his death, George "for the past few years had been leading a very fast life and gained quite an unsavory reputation."  The paper reported that "for the past year or two, he had almost deserted his family and had been devoting all his time and attention to loose characters."  After going out drinking with his friends, he sometimes ended up at the house of Sarah Wall, a local lady of the evening.
As the story is told in The Messenger, George and his friends had spent that day in town, "frequenting saloons," and later proceeded to Ms. Wall's house of ill repute at the edge of town.  The newspaper reported that the last time he'd stopped by, he "kicked the panels out of the doors, broke up the furniture, ran the inmates off the place, and slept through the night on the front stoop."  Ms. Wall had warned him that if he ever returned, she would kill him—and she was as good as her word.  The paper reports that when George refused to leave, even at the urging of his friends, and then made threats to her, she raised a gun, fired it, and after he fell, cocked the gun to shoot again—but he didn't rise.   Her shotgun had torn a hole in his side as big as a man's fist.
Sarah Wall was briefly jailed, but released on grounds of self defense.  George was buried at St. Benedict Catholic Cemetery in Beech Grove, Kentucky—or rather, he was buried adjacent to it.  It is said in the family that he could not be buried in the churchyard due to the circumstances of his death, and therefore was buried on the other side of the cemetery fence—a common custom in those days.  There was no marker.
I can't imagine the anguish of Cordelia, losing her husband in such a public and disgraceful way.  But she remained in McLean County the rest of her life, as did two of her three sons.  In the 1900 census she and her three boys lived with her widowed mother.  By the 1910 census she and the boys were on their own again, farming.  Cordelia never remarried, and she died in 1913 at just 44 years old.  She was buried at St. Benedict's Catholic Cemetery, too—but most likely not beside her husband.
[image used with permission – bigstockphoto.com]
Susan Wallin Mosey is the administrator at an elder law firm in Aurora, Illinois. When she's not at work she likes to do genealogy for fun and profit. Storytelling is one of her favorite aspects of genealogy, as can be seen on her blog, Pages from the Ancestry Binders. Another special interest is Amish genealogy. Sue has been doing genealogy as a hobby for about 20 years and has been putting together ancestry binders for others since 2011. She is a member of the Association of Professional Genealogists and the National Genealogical Society. Sue lives in Yorkville, Illinois with her husband Gary. Her website can be found at www.ancestrybinders.com and she can be reached at swmosey@comcast.net.
Get Family History Daily's Articles by Email Each Week
Stay up to date on our newest articles by subscribing to our free weekly newsletter.