The Two Wives of Thomas Garver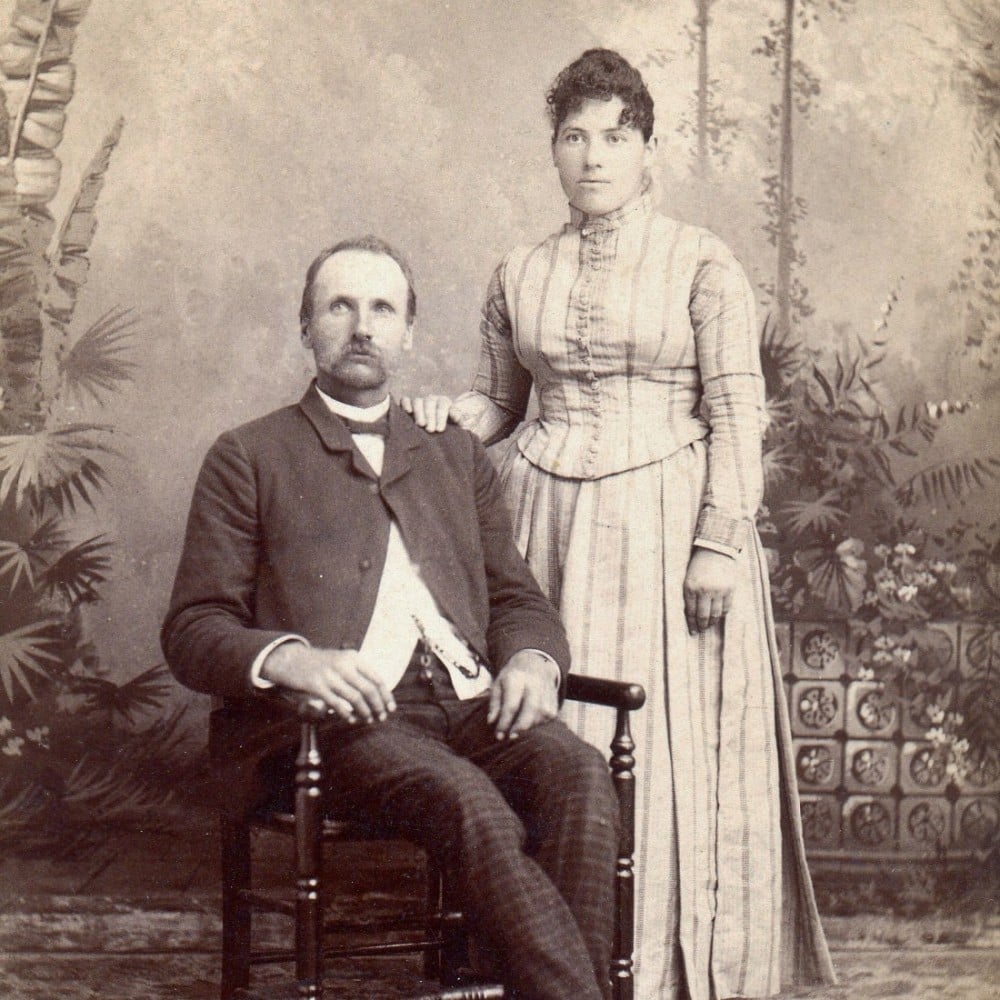 My husband's great-grandfather Charles Garver had a brother, Thomas, who married two sisters—Mary Ann and Ellen Heilman.
Thomas Garver (1850-1902) was farmer in Defiance County, Ohio.  According to notes taken by his great-granddaughter Ruth Marie Burkhart in 1943 for a school project, he had a sideline as well.  She wrote, "He was a preacher of the United Brethren Church located at Ridgeville, a small town a few miles from Napoleon [Ohio].  He lived on a small farm near the church.  He farmed and did odd jobs through the week and then on Sunday he gave his sermon."
In 1873 Thomas married Mary Ann Heilman, a local German girl, and soon they had three sons named John, Ulysses, and William.  None of the three boys survived long, however, Ulysses dying shortly after birth in 1876 and the other two boys in 1878; a typhoid epidemic that year may have been the cause.  But soon afterwards daughter Amelia was born, followed by Ellen in 1882.
By 1884 their life together was drawing to a close.  Mary Ann passed away at the age of 31, leaving two little girls without a mother.  Son Floyd later remarked to one genealogist in the family that Thomas had a hand in his first wife's death—but there is no evidence to support that claim, and family members say that Floyd was known for his tall tales.  Mary Ann's obituary says "consumption" [tuberculosis]—that we know for sure.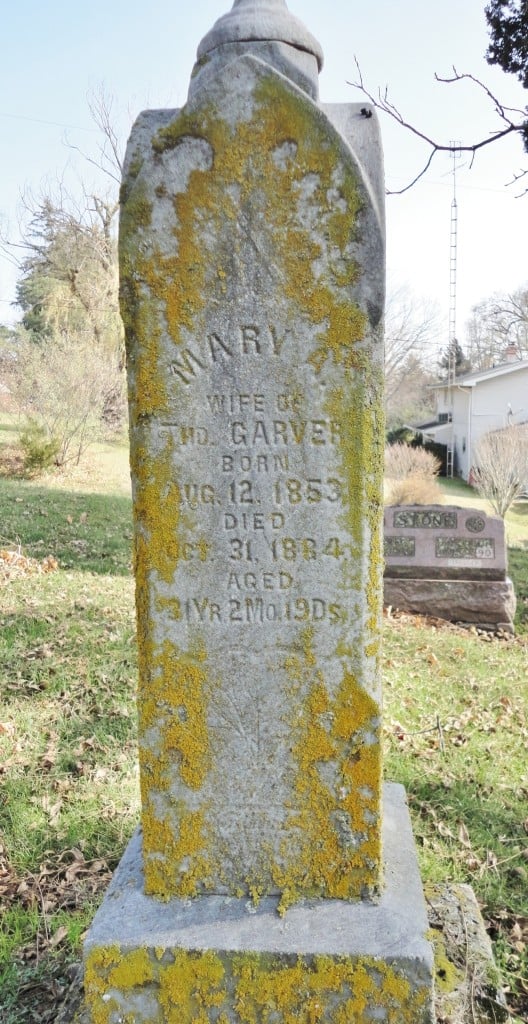 The grieving widower soon found comfort, however, in the arms of Mary Ann's younger sister Ellen, and Thomas married Ellen in 1885.  I wonder what Thomas' parents thought?  And what were Mary Ann and Ellen's parents' feelings about it?  Did young Ellen have a secret crush on her brother-in-law all those years?  (She was eleven when her sister married him.)  Or did she have a sisterly bond that blossomed into love as she comforted the grieving widower?  Or did she marry Thomas because she felt sorry for the two little girls, who were her nieces?
At any rate, in the sixteen years they were married, Thomas and Ellen Garver had four daughters—Nettie, Mary, Bessie, and Ruth—and a son, Floyd.  Think about that for a moment—Thomas and Mary had a daughter named Ellen—and Thomas and Ellen had a daughter named Mary!
Ellen outlived Thomas, who died at age 52 from heart trouble, and she relocated to Michigan.  But all three are buried together at Independence Cemetery in Defiance County, Ohio—Thomas and Ellen together, with her sister Mary Ann nearby.
Susan Wallin Mosey is the administrator at an elder law firm in Aurora, Illinois. When she's not at work she likes to do genealogy for fun and profit. Storytelling is one of her favorite aspects of genealogy, as can be seen on her blog, Pages from the Ancestry Binders. Another special interest is Amish genealogy. Sue has been doing genealogy as a hobby for about 20 years and has been putting together ancestry binders for others since 2011. She is a member of the Association of Professional Genealogists and the National Genealogical Society. Sue lives in Yorkville, Illinois with her husband Gary. Her website can be found at www.ancestrybinders.com and she can be reached at swmosey@comcast.net.
Get Family History Daily's Articles by Email Each Week
Stay up to date on our newest articles by subscribing to our free weekly newsletter.