By Susan Wallin Mosey
This is part 3 of a 3 part series. Read part 2 here.
Excerpts from the childhood of my mother-in-law, Donna Garver Mosey (one of fourteen children), in her own words:
Mom did the milking, since Dad didn't like working with the twelve cows.  We sold the cream but not milk—we didn't have the cooling required for milk.  The man picked up the cream once a week.  We had real butter at home, and real homemade bread in our school lunches—which we took with us to school every day if we wanted to eat—no cafeteria in one room schools!
Make Instant Discoveries in Your Family Tree Now
Imagine adding your family tree to a simple website and getting hundreds of new family history discoveries instantly. MyHeritage is offering 2 free weeks of access to their extensive collection of 18 billion historical records, as well as their matching technology that instantly connects you with new information about your ancestors. Sign up using the link below to find out what you can uncover about your family.
At Christmastime, we would cut our own Christmas tree from the woods.  Mom made sea foam candy, fudge, peanut candy, and other treats.  Gifts were practical—clothes for school, mostly.  We would also get those old pinball kind of games that you would play on the floor—not one apiece, but one to share for all…
When I was little our family had gone to church, but we quit going when there were too many kids to clothe and transport.  We went until there were five kids (counting brothers and sisters), but then it got too hard to get everyone dressed up enough.  But after that, we kids were still allowed to go—my dad would even drive us there—and my sisters and I went—Fern and Virginia and I, and Betty when she was old enough.
We girls didn't have bikes, but the boys did.  We didn't do any horseback riding—we only had work horses.  Summer vacations, we worked in the garden and helped with the canning—I liked peeling peaches and tomatoes because you could boil them and the skins would drop right off!…  We always had enough to eat—but it was a lot of beans and potatoes.  I still like beans of all kinds—now it's a healthy thing to eat.  I'm a "vegaholic" and I like fruit of all kinds.  Of course I like meat, too.  Butchering days were interesting on the farm!
My mother always made a good Sunday dinner with all the trimmings—meat, potatoes and gravy, salad, coleslaw, pie…  We girls once said to her, 'You always cook what Dad likes."  She said, "I had Dad before I had all of you, and I'll hopefully have Dad after you're gone—so yes, I cook what he likes."  I got the same story from our Fabulous Five with what I cooked for Norm while they were growing up.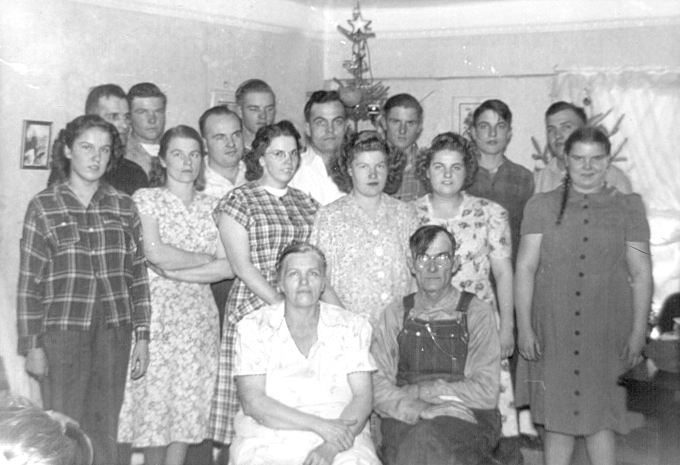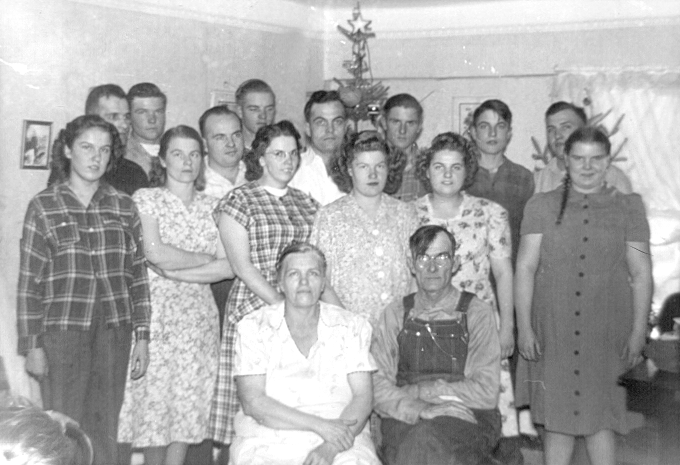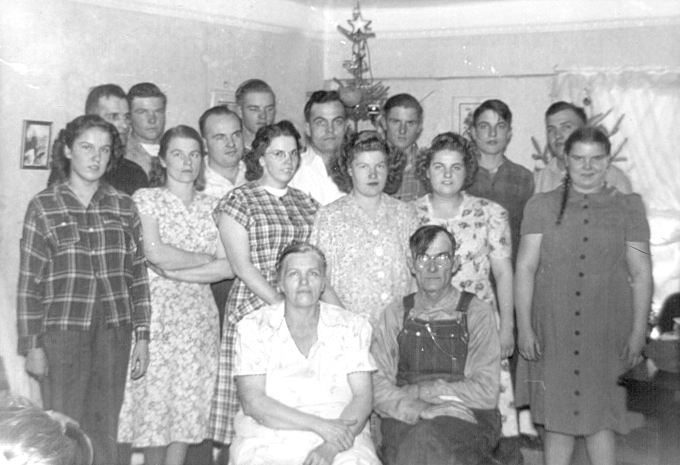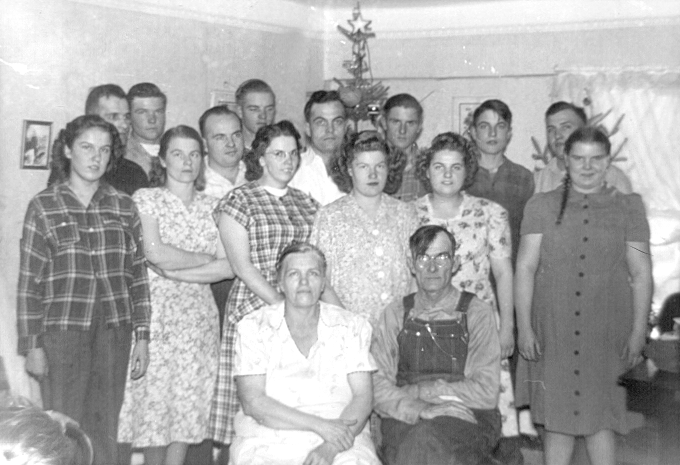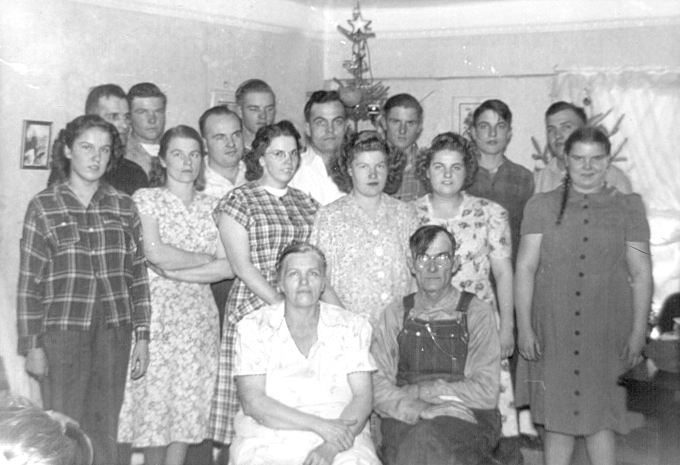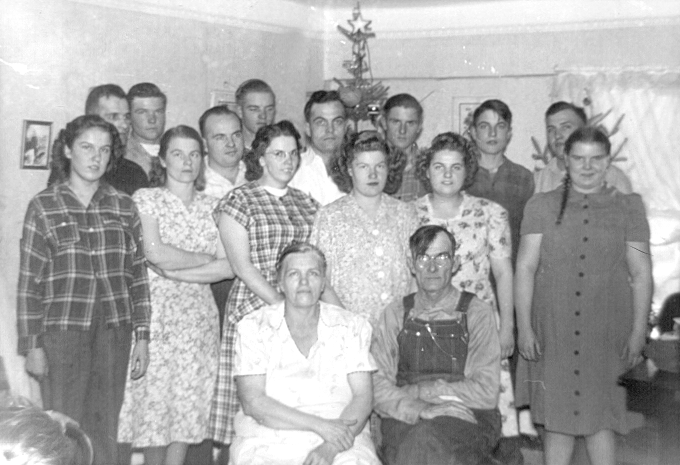 I remember the day Doris (the oldest) left home.  It was the first time I ever saw my mother cry.   She left to be a housekeeper for somebody; then she met Lawrence and got married.  Charles left next.  He worked for a farmer nearby, the next farm over from his future wife Ellen…  I remember when Forest left home.  A farmer came to the house, wanting to hire a farmhand for milking, etc.  Mom and Dad said, "Forest can go."  Forest later felt that meant that they didn't like him as well as the other kids—but probably he was just the right age to leave home…  None of the boys ever had trouble finding work; all the Garvers had a good work ethic."