This post is outdated, doGenealogy has been discontinued. Please see our free genealogy section for help with resources.
---
Over the last couple of years, Family History Daily has published numerous articles about where and how to locate free genealogy resources. And now, we've created a tool that makes finding these free family history research sites easier than ever.
We know that, while many of you use and appreciate paid sites, you also want to have easy access to no-cost alternatives. Additionally, many of the best records and resources on the web simply cannot be found on large paid sites. Volunteer or government-run, big or small, free genealogy sites offer a wealth of information found nowhere else. Our database now includes more than 115 of these no-cost research sites. and we are adding new resources all the time. 
Because we wanted to make it as simple as possible for you to find these free sites we designed doGenealogy to be an absolutely straightforward tool for that purpose only. doGenealogy offers a hand selected database of only high quality, completely free genealogy sites that will help you expand your research.
Make Instant Discoveries in Your Family Tree Now
Imagine adding your family tree to a simple website and getting hundreds of new family history discoveries instantly. MyHeritage is offering 2 free weeks of access to their extensive collection of 18 billion historical records, as well as their matching technology that instantly connects you with new information about your ancestors. Sign up using the link below to find out what you can uncover about your family.


On doGenealogy you can use the search box to type in a location, research subject or record type to get a targeted list of no-cost resources. You can also browse free sites by category.
Then, when you find a site you like, you can visit it directly or add it to your personal research list with the click of a button. Look for the "Add to Your Research List" button at the bottom of a resource page to do this. It's easy to come back and view this research list at any point by bookmarking the page, and you don't even need to sign up for an account to use it.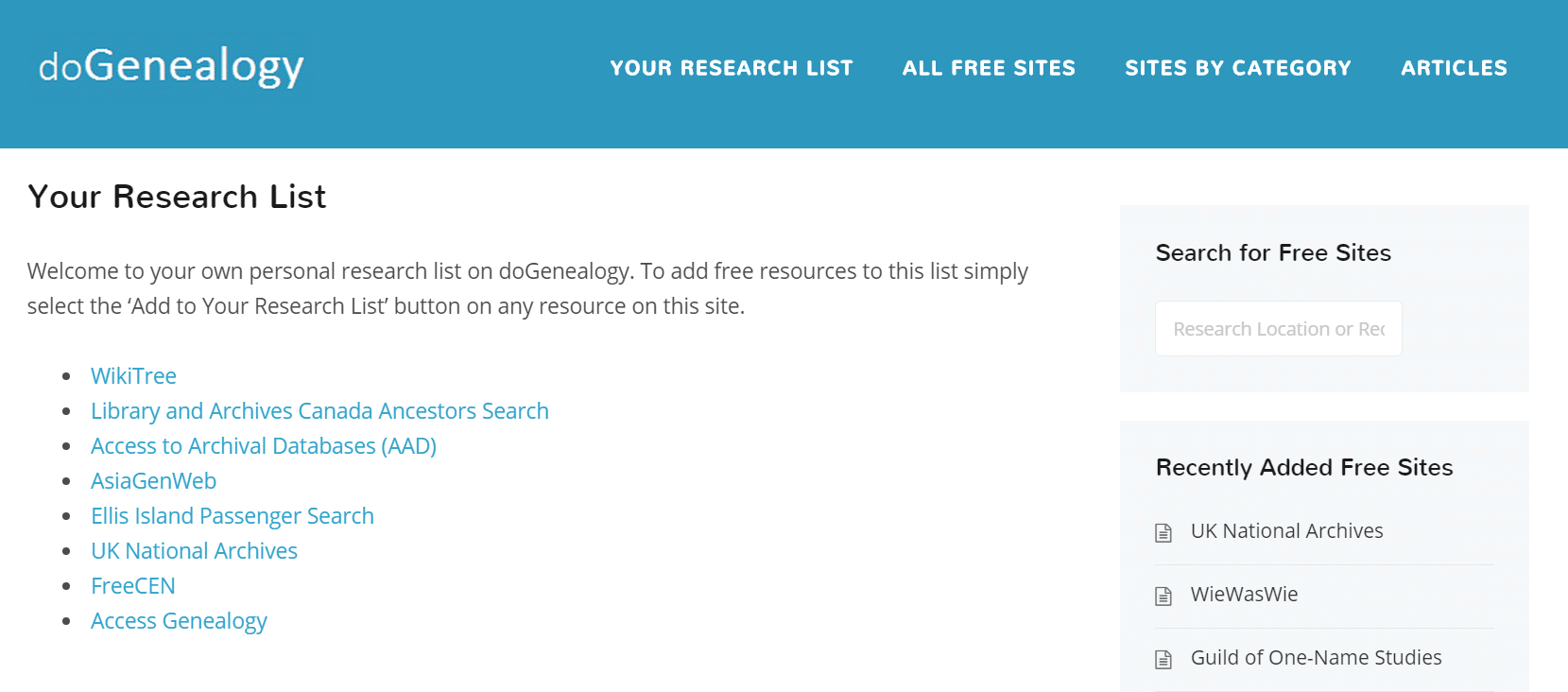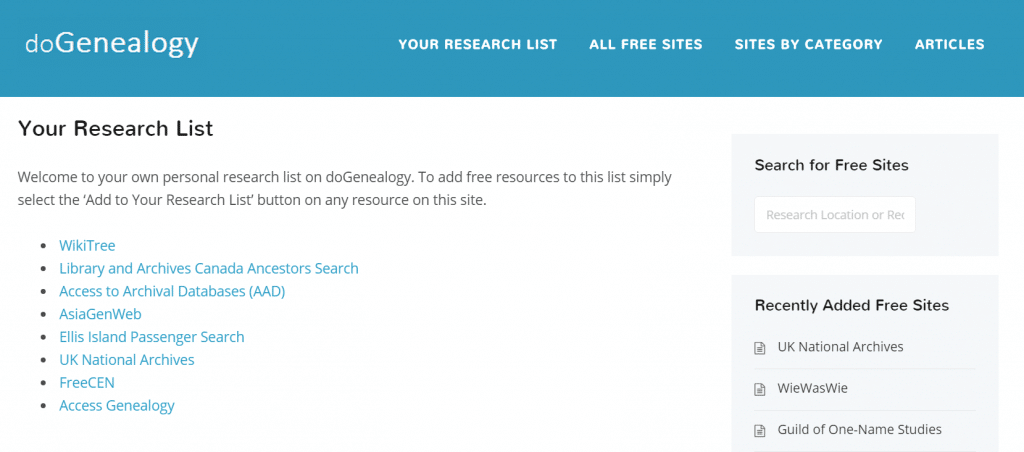 You can easily stay up to date on the newly added resources by subscribing to the weekly doGenealogy email list on the homepage or sidebar of the site. Check out doGenealogy now. We hope you enjoy it!
Image: Hernán Piñera