My paternal grandmother, Sara Peterson Wallin, came from a Swedish family of six girls and two boys, all long dead now.  Several of her siblings have stories which intrigue me—particularly the story of Aunt Therese.
Therese Irene Peterson (1907-1937), the youngest of eight, was born in 1907 on the dry plains of Nebraska, near the Platte River, where her parents purchased a farm when they came west in the 1880s.  They were Swedish immigrants with a minimal education—but like many immigrants, they wanted better for their children.  Therese visited Sweden with her mother and unmarried older sister when she was thirteen.  She once had the opportunity, at a local fair of some kind, to take a plane ride with Charles Lindbergh.  Therese not only finished high school, but was the salutatorian of the Aurora (Nebraska) High School class of 1925.  She became a teacher, like two of her older sisters.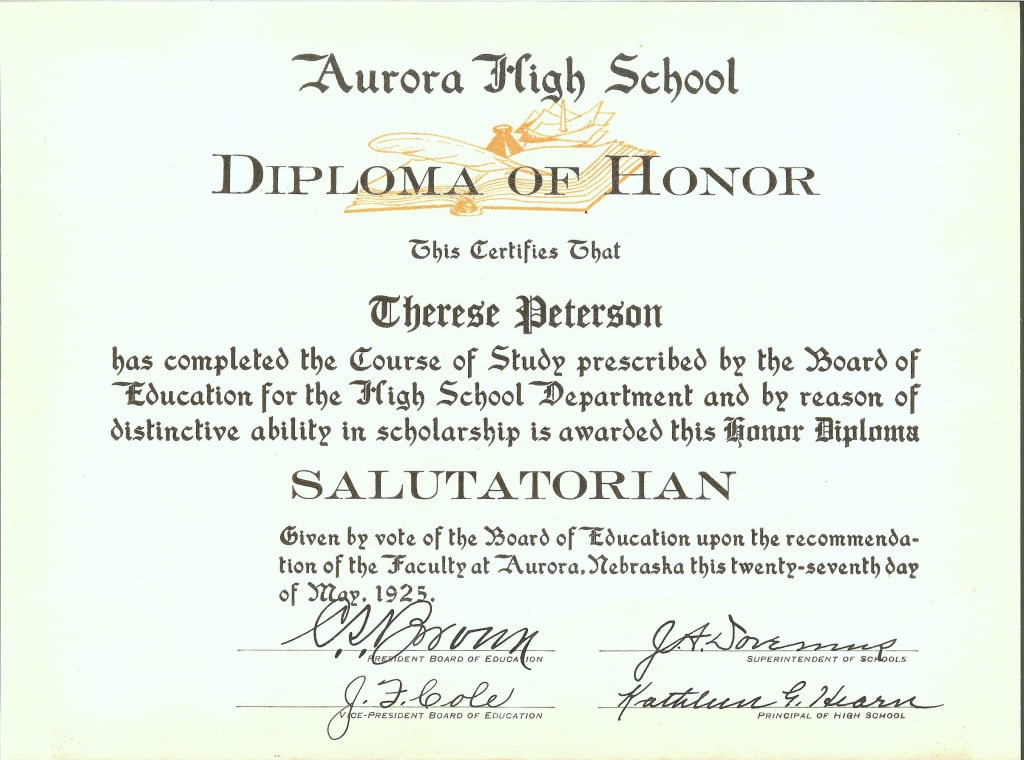 But Therese was troubled…  At one point she was sent to a hospital in Kansas that was doing groundbreaking work in the field of mental illness; that hospital was the new Menninger Clinic.
Make Instant Discoveries in Your Family Tree Now
Imagine adding your family tree to a simple website and getting hundreds of new family history discoveries instantly. MyHeritage is offering 2 free weeks of access to their extensive collection of 18 billion historical records, as well as their matching technology that instantly connects you with new information about your ancestors. Sign up using the link below to find out what you can uncover about your family.
She must not have gotten better.  In 1937 she was sent east to her sister Emma, a nurse in Chicago.  Somehow Therese ended up at Elgin State Hospital, a mental facility ("asylum" as they used to be called) near where I grew up in Illinois.  Even in the 1960s, when I was young, that place was reputed to be scary and medieval; I can't imagine what it was like in 1937…  What little I've read gives me nightmares.
Therese didn't last long there.  Within a month she was dead at age thirty, and her body was sent home to Nebraska for burial.
As I grew up in the 1960s, the story was that she died by starving herself to death—"anorexia" as we would call it now.  She was held up to me as a warning whenever I wouldn't "clean my plate"—and since I was painfully thin for my age and a picky eater, I recall hearing the words "Aunt Therese" being whispered behind my back quite often, when the grownups thought I couldn't hear them.
I ordered Aunt Therese's death certificate recently.  I was shocked to find out that she died not of starvation, but of bacillary dysentery—caused by filthy drinking water, most likely, and a disease which was uncommon in the civilized world by 1937.  It would have been a terrible way to die.  What a tragic end to an all-too-brief  life.
I think of her sometimes and wonder how her life would have turned out, had she lived longer.  I wish I could have known her.  I wish someone could have helped her.