By Patricia Hartley
Some folks yearn for the "good old days," when times were simpler. But just because your ancestors lacked the hectic, technology-driven lifestyles we lead today doesn't mean they had it easy. Luckily, some of the more complicated, strenuous, and dangerous tasks they endured are now obsolete.
Let's take a look at a few of those more fascinating aspects of our predecessors' lives that you'll hopefully never have to endure, but that may give you a much better idea of how they lived.
Unlike your ancestors, you will probably never have to
:
1. Make all of your own clothes
Although craft and fabric stores still offer a wide variety of cloth, patterns, and thread for the purpose of creating clothing, and homemade is making a bit of a resurgence, for most people sewing is just a hobby to supplement a store-bought wardrobe.
Make Instant Discoveries in Your Family Tree Now
Imagine adding your family tree to a simple website and getting hundreds of new family history discoveries instantly. MyHeritage is offering 2 free weeks of access to their extensive collection of 18 billion historical records, as well as their matching technology that instantly connects you with new information about your ancestors. Sign up using the link below to find out what you can uncover about your family.
For families living in the past, though, every garment had to be hand-sewn, at least until the sewing machine and some mass-produced clothing was introduced in the mid-1800s. In fact, many families would have sewn all of their own clothes well into the 20th century. Of course, those with money often employed others to do the work for them – but the task of ordering fabrics, choosing designs and undertaking measurements would have still been much more time-consuming than today's stores filled with ready to wear fashions. 
2. Travel by ocean liner, steamboat, or horse-and-buggy
If you get frustrated with the length of your daily commute, imagine how your great-great grandmother felt when it came time to travel from her homestead into town in a horse-drawn wagon or by foot, or spend days or weeks on dangerous roads and boats to visit family, or move to a new place.
And of course, the only way to cross the seas before the widespread use of airliners in the 1950s was spending weeks on an ocean liner. Luckily, both the shipping lines and the ports of departure and arrival kept records of passengers that are very useful for family historians.
3. Correspond with those you love entirely by mail
Imagine for a moment that the only way you have to connect with the ones you love is through a hand written letter that could easily take weeks to arrive at its destination. That was the reality for your ancestors.
Today, letter-writing as regular correspondence is now largely a lost art. If you have in your possession any personal letters to and from your ancestors be sure to keep those treasures enclosed in acid-free sleeves, and digitize them, since they likely contain details about your family that are irreplaceable.. 
4. Read about your postal tardiness in the newspaper
With emails available instantly on our phones and laptops, you wonder if one day mailboxes will be a thing of the past. But home mail delivery has had a relatively short life. Before 1863, mail was sent from post office to post office, and only delivered elsewhere for an extra fee.
That's why you'll sometimes see notices in 1800s-era newspapers warning a list of local folks to pick up their mail soon or risk it being sent to a "dead letters" department. These notices can also help family historians to locate a family member in a certain time and place. Check out this article about using old newspapers for help locating this information. 
5. Become an indentured servant
With labor scarce and work abundant in early 17th century colonies, wealthy landowners would sometimes pay for an immigrant's passage to America and later room and board in exchange for four to seven years of labor. As many as two-thirds of Colonial Americans may have come over this way.
18 Billion Genealogy Records Are Free for 2 Weeks
Get two full weeks of free access to more than 18 billion genealogy records right now. You'll also gain access to the MyHeritage discoveries tool that locates information about your ancestors automatically when you upload or create a tree. What will you discover about your family's past?
The practice–called indentured servitude–was largely phased out with the advent of slavery laws in the 1860s, but left behind fascinating documents that reveal clues to our ancestors' character, work ethic, and determination to make a new life in the new world. Read Have Colonial American Roots? Then There's a Good Chance Your Ancestors Were Indentured Servants if you have roots in this time and place. 
6. Use an almanac for a weather forecast
The Weather Channel, an app on your phone, or your favorite local meteorologist may be your go-to for upcoming weather conditions, but for your ancestors, almanacs were always on hand to help them plan everything from planting crops to castrating bulls. These handy booklets may have been the only reading material available at the homestead in addition to the family Bible, and in many ways it was almost as highly regarded. Want to know what the weather was like in the fall of 1945? Check out the online version of Farmer's Almanac–now in its 201st year of publication!
7. Marry your deceased spouse's sibling
If you're picturing yourself married to your sister's husband right now (and shuddering, perhaps), give us a chance to explain. It was not uncommon–especially in smaller, tight-knit communities with a limited number of prospective spouses– for an unmarried brother to marry his deceased brother's widow and take in his nieces and nephews as his own children. In some cultures, this was a requirement or obligation and was called a levirate marriage. For most folks in America, though, it was just the right thing to do.
8. Sit for a formal portrait
Genealogists cherish the brittle old tintypes and cabinet cards of our ancestors, with their rigidly posed and unsmiling subjects. It won't be long, though, before our descendants equally cherish our own (often-awkward) family portraits, because sitting for a formal family photo has largely become a thing of the past. Why herd the entire crew to a stuffy studio when you can just use a selfie stick to capture a digital image? Unless you're printing and framing (or at least digitally preserving) these treasures for future generations, the classic family portrait may cease to exist.
9. Be excommunicated from church for dancing, drinking, cursing…or being a Mason
Among the many fascinating entries in the minutes of one Baptist church in Mississippi was this one from February 1844: "The subject of Masonry was then discussed […] and the question was then put to the church will this church countenance Masonry or not, which was decided in the negative." Although the Catholic faith still disdains membership in a Masonic lodge, other faiths have loosened their stances against such associations–just as they have against other transgressions like dancing and cursing. While these may be frowned upon or even not allowed, excommunication from the faith is much less likely in many parts of the world.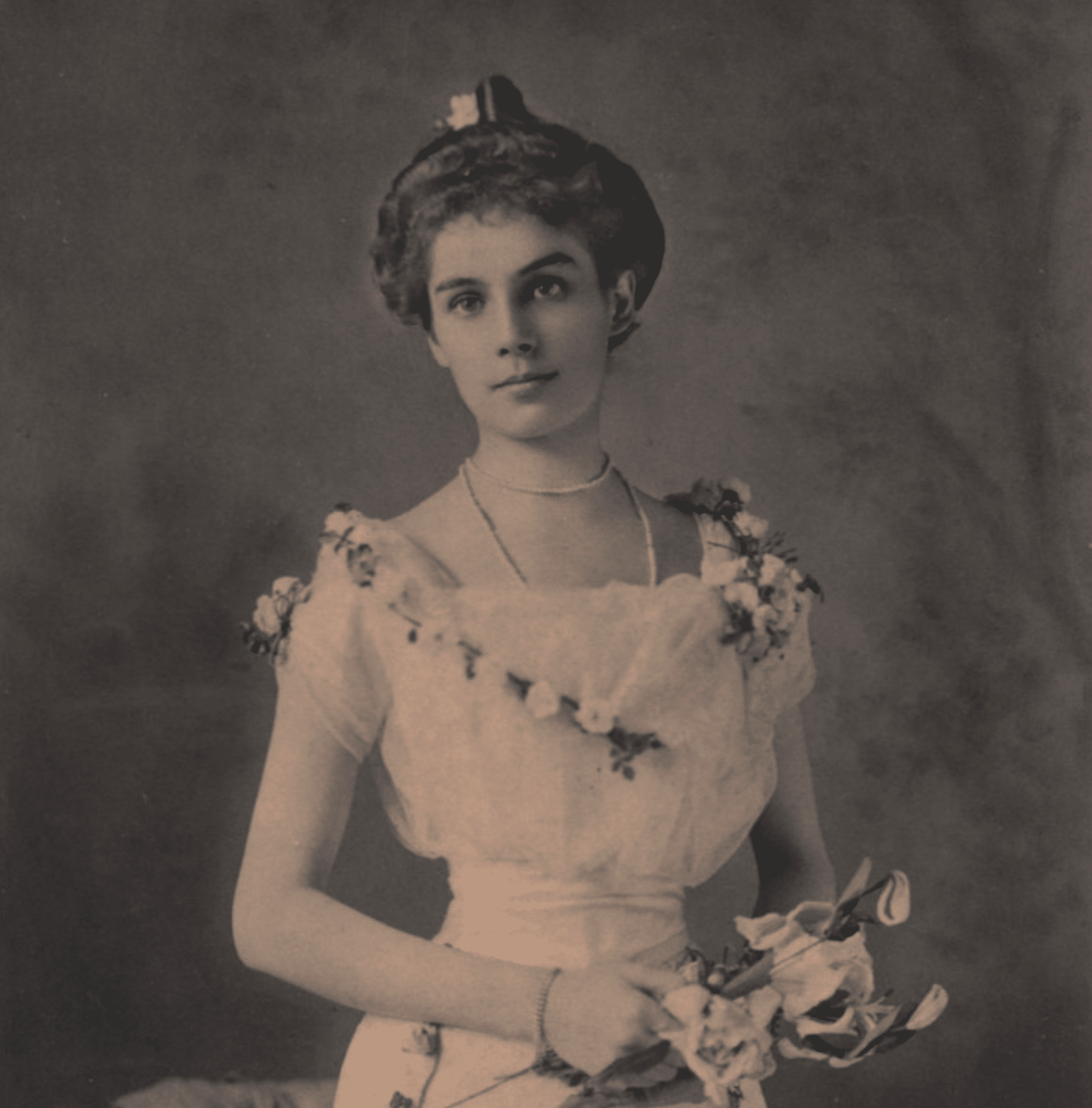 10. Wear a corset
Remember that scene in Gone With the Wind when Scarlett holds on for dear life to her bedpost as Mammy forcefully tugs the strings of her corset until Scarlett achieves her famous 17-inch waist? Corsets were a common component of women's fashion for more than 500 years–until the early 1900s, when medical professionals finally put an end to the painful practice by announcing the health risks of shifting internal organs and restricting breathing.
11. Keep an ice house
There's a reason our great-grandparents referred to their refrigerator as the "icebox." Until the late 1800s, ice was harvested from frozen New England lakes and shipped abroad and to southern states for storage in specially constructed ice houses. Homeowners could pick up or request delivery of ice blocks to their homes, where the blocks were kept in wooden or metal boxes lined with straw or sawdust. In fact, ice boxes were common into the 1930s and beyond. Think of that the next time your refrigerator dispenses your crushed ice at the touch of a button!
12. Let blood
Bloodletting (thankfully) went out of fashion in the 1800s, but prior to that, a bad headache or practically any other ailment may have led to your physician cutting into a vein and letting five to seven pints of blood drain out to cure your ills. Today's researchers believe that excessive bloodletting led to the deaths of King Charles II in 1685 and President George Washington in 1799.
13. Die from TB, smallpox, measles, yellow fever or cholera
Thanks to improved sanitation and health care many diseases that shortened the life spans of our ancestors have been eradicated. Today the average worldwide life expectancy stands at a robust 72 years, compared to the 30- to 40-year expectation of our 18th and 19th century predecessors.
14. Claim homestead or bounty land
In Of Mice and Men, John Steinbeck wrote, "Just like heaven. Ever'body wants a little piece of lan'." That was certainly true in the 1800s, when the country was expanding both geographically and population-wise. The federal government leveraged this growing desire to own a "piece of lan'" with the bounty land and the Homestead Act of 1862.
Bounty land (usually 160 acres) was available as a reward to veterans of the Revolutionary War and War of 1812 and their heirs for their military service, while acreage in the new western territory was granted to male heads of households through the Homestead Act to encourage settlement. Fortunately for researchers, much of the documentation relating to these land claims can be found online. Read the articles linked to above for help with access to these records. 
15. Live your whole life on a family farm
So what would one do with those newly-acquired 160 acres? Why, farm it, of course! In 1790, 90 percent of the labor force was composed of farmers; although that percentage dwindled to 49 percent by 1880, there were still 4 million farms tending to an average of 134 acres each. Farming was dangerous, difficult, day-long work without the technological advances modern farmers utilize, and often involved the entire family (plus cousins, neighbors, boarders, etc.). You no doubt have some farmers in your family tree. 
16. Wait days or weeks to hear the latest news
These days, instant notifications and "breaking news" banners on our various screens alert us to what's happening in the next town or across the globe within minutes. But before radios and televisions, news traveled through word-of-mouth, mail, and newspapers–at a significant delay for those in rural communities. Imagine not knowing about the death of a family member, the election of a president, or a declaration of war for weeks. 
17. Use an outhouse at home
Portable public toilets may come close, but they're not constructed of splintery wood, filled with spiders and situated in our backyards. And while we often associate outhouses with fun camping trips and iconic western homesteads, the reality of sewage disposal before modern plumbing was anything but pleasant. 
18. Manage a funeral and burial
As if the grief of losing a loved one wasn't enough, our ancestors were once tasked with preparing bodies for viewing (usually in a home's living area or parlor) and digging and closing the grave in the family or town cemetery.
Death care changed dramatically with the need for embalming to preserve the bodies of Civil War soldiers as they were sent home for burial, and undertakers and funeral homes had largely relieved families of funeral and burial duties by the end of the 19th century. (Pro tip: The records kept by local funeral homes can often provide a wealth of information about our ancestors! Find more help here).
19. Employ child labor
As children, our ancestors weren't treated to playdates and piano lessons, or video game consoles and mobile phones. They were often awoken at daybreak to work on the family farm, help with daily chores, and perhaps even report for duty at a factory. In fact, in farming communities the school year consisted of a short summer term and a short winter term, as planting and harvesting required children's assistance on the farm during the spring and fall. It wasn't until 1938 that the Fair Labor Standards Act outlawed employment for anyone under the age of 16.
20. Travel away from family and friends forever
While many of us today will travel far from home to make a new life, we have the ability, in most cases, of visiting home and family again quite easily. But for many of our ancestors, a big move meant saying goodbye to family forever. It was a steep price to pay for a chance at a better future, but many did it. How many of these brave stories do you have in your family history?
What would you add to this list?
For nearly 30 years Patricia Hartley has researched and written about the ancestry and/or descendancy of her personal family lines, those of her extended family and friends, and of historical figures in her community. After earning a B.S. in Professional Writing and English and an M.A. in English from the University of North Alabama in Florence, Alabama, she completed an M.A. in Public Relations/Mass Communications from Kent State University. She's a member of the Alabama Genealogical Society, Association of Professional Genealogists, National Genealogical Society, International Society of Family History Writers, Tennessee Valley Genealogical Society, Natchez Trace Genealogical Society and the International Institute for Reminiscence and Life Review. 
Image one: Albert Martin (father of Garnett Martin) with old sow on Martin farm, west of Fernleigh. Flickr Commons.
Image two: Woman wearing a corset, circa 1900. Wikimedia Commons.