How to View Thousands of Free Records on Ancestry Without a Subscription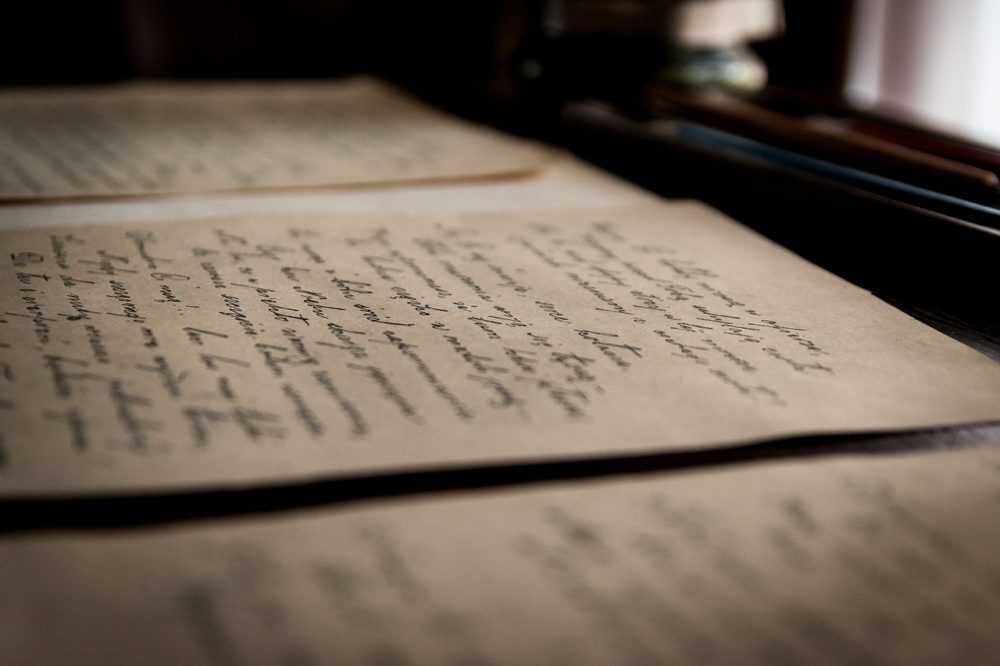 When most of us think of Ancestry.com, we think of paid resources. And, of course, the vast majority of Ancestry's billions of records are behind a pay wall. However, you might be surprised to hear that the site does off a relatively large assortment of completely free collections–and they are 100% searchable.
When you attempt to locate a record on Ancestry via their main search function the free collections do get mixed into the results. If you don't have a paid membership, though, it can be tedious scrolling through results trying to find selections that you can access.
There is no way to limit results by membership level in this search–ie free vs discovery vs world explorer etc–and the only obvious sign that a record does not require payment is that its search result data is not censored.
How to Access Ancestry Records for Free
There is, however, a much easier way to find all 800+ free collections on Ancestry (up from 600+ 2 years ago), although they don't make it very easy to locate. Their Free Index Collections page, linked to below, offers the ability to search and sort every single cost-free collection and provides a complete list of these collections at the bottom of the page.
There are two types of collections in this free section – those Ancestry owns and 'Web' collections provided by other sites. Many of the Web collections are provided in partnership with well-recognized free family history leaders like The National Archives or FamilySearch, and others come from smaller sites. Other collections owned by Ancestry cannot be found elsewhere for free.
If you keep your tree on Ancestry, or just like their format, this is an extremely convenient way to search and document data. It can essentially act as a large and free genealogy search engine, allowing you to find data from many free sites in one search.
You will need a free ancestry account to take advantage of most of this data (you do not need one only for Web collections). When trying to access a free record they will simply prompt you with the free membership signup page if you do not already have an account. But since they cannot charge you without credit card information, there is no risk you'll accidentally sign up for the wrong account. You do not need to sign up for a 14 day trial to search or access the free records. If you are asked to enter credit card information you are trying to view paid resources.
However, you can get a free 14 day free trial here if you would like to access all records on Ancestry. Although we are not associated with Ancestry, we do sometimes act as an affiliate. When taking advantage of a free trial offer from our site we may gain a small percentage, which helps us support Family History Daily. We also now offer an online course about how to use Ancestry.com more effectively. Find the course here. 
Despite the fact that the title of the page is Free Index Collections, not every free collection is an index. Quite a few offer both an index and scanned images. This is true for many census records and some others we were able to discover, like the Washington Marriage Records, 1865-2004. Other indexes link to scanned records on other free sites.
Here's the scanned image from that collection that we were able to access for free.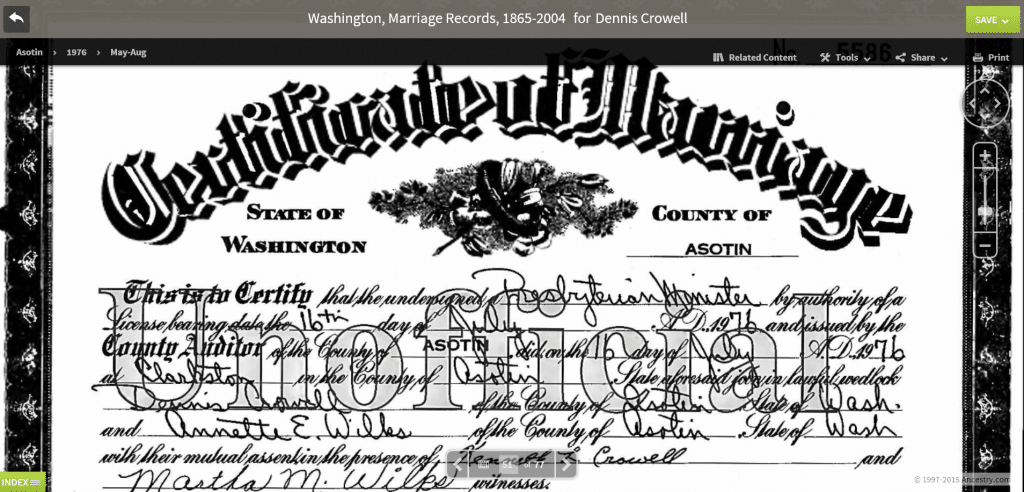 You'll notice when browsing the list of available collections that some say "free" next to them and others say "free index."
Make Instant Discoveries in Your Family Tree Now
Imagine adding your family tree to a simple website and getting hundreds of new family history discoveries instantly. MyHeritage is offering 2 free weeks of access to their extensive collection of 7.7 billion historical records, as well as their matching technology that instantly connects you with new information about your ancestors. Sign up using the link below to find out what you can uncover about your family.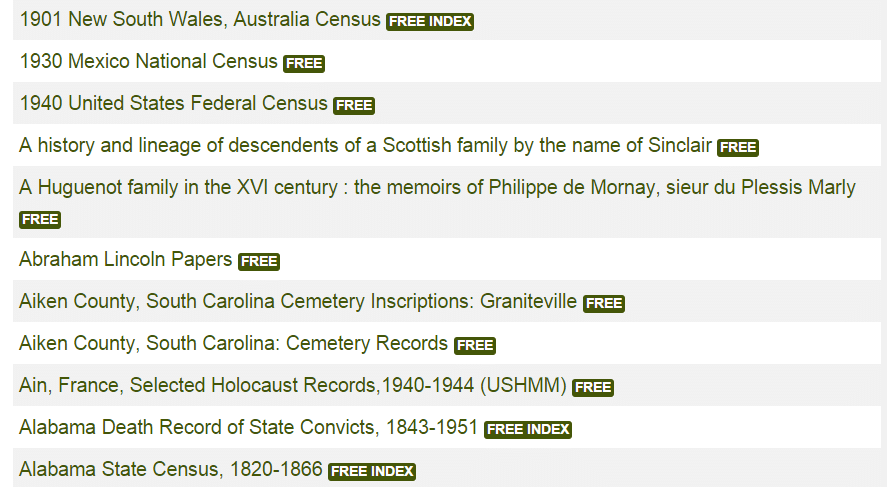 As suggested, those with the term "free index" next to them offer only an index for free. Access to the original image, if available, requires a paid membership. Others are completely free or free scanned images are linked to from other sites.
If you try to access an image associated with one of these free index collections, and the image is part of a paid collection, the image will simply not load properly. For some reason, Ancestry did not automatically prompt us to buy a paid membership when trying to view these images. If you want to see the image you will need to click the subscribe button at top or sign up with a free trial.
Again, it is important to note that in some cases the images associated with these indexes may be free at other sites, so check before buying a subscription.
To access the Free Index Collections, go here.
For the rest of the collections (that state "free" next to them) you can expect to access the entire collection for free–although in many cases the entire collection is simply an index anyway. Despite this, we did find a great deal of valuable information in our free searches, as well as many original records. And, frankly, we're thrilled to be able to take advantage of the Ancestry site on those months when we don't want to (or can't afford to) pay a fee for membership.
A few additional thoughts and reminders before you search:
The free collections on Ancestry could change at any time.
Ancestry may suggest paid resources when viewing free records, or may prompt you to upgrade to a paid account on free pages. Only enter credit card information if you intend to pay for a membership.
Signing up for a free membership means that Ancestry will send you emails. You can opt out of these if you like (and change other privacy and notification settings) in your membership area.
Good luck in your searches!
New Ancestry.com Crash Course
Family History Daily now offers an unofficial Ancestry.com Crash Course to help you uncover more records on this popular genealogy research site. Whether you're just starting your research, or have been at it for years, you'll learn many new tricks and techniques to help you discover your ancestors and build your tree. Register here.
Image: New York Yacht Club, Oyster Bay, L.I., 1905, Library of Congress
Originally published in June 2015. Updated March 2017..
Get Family History Daily's Articles by Email Each Week
Stay up to date on our newest articles by subscribing to our free weekly newsletter.