Most genealogists use federal census records on a regular basis. Few resources are, after all, as packed full of information and as easy to access as a census.
And, while we all know that the details found in a census can often be incorrect, this helpful record collection has become a family history staple for good reason. No other resource recorded details about our ancestor's lives in such a frequent and predictable way and, often times, the federal census may seem to be the only method we have to explore our ancestors' lives between birth, marriage and death.
However, a recent comment by a Family History Daily reader reminded us that there is another related resource group that many people researching US ancestors are either unaware of, or regularly underuse. And it's a very valuable one.
We're talking about US state census records. (See our guide to state censuses by year.)
Make Instant Discoveries About Your Ancestors Now
MyHeritage is offering 2 free weeks of access to their extensive collection of 18 billion historical records, as well as their matching technology that instantly connects you with new information about your ancestors.
Many of you are probably nodding your head right now because you've already found a good deal of information in a state census.. Others many be wondering — what the heck is a state census?
While the regularity and availability of state census records varies widely by state, this record collection could easily be the resource you need to fill in critical details about your ancestors' lives. Most state censuses were conducted exactly between federal census years — such as the 1885, 1905 and 1915 New Jersey state census, whereas some were conducted on off years, such as California's 1852 census. This means the details found in these records can often provide a special window into a person's life between federal census dates — or when you cannot locate an ancestor in the federal census at all.
This record collection becomes even more valuable when we consider the lost 1890 census and the twenty year gap that loss created.
As we pointed out, the dates and availability vary widely, as does the information contained in each census. But most of us researching ancestors in the US will likely be able to locate ancestors in some, or many, states censuses.
Let's take a look at a census record from the Minnesota 1885 census, one of eight state census collections easily available online from that year.
While we don't see some of the wonderful details in this census that we have come to expect from a federal census, like the occupation, there are many other tidbits to be gathered — such as residence, family relationships and parental birth information.
A look at the Nebraska State Census from 1885 on the other hand feels a little bit more like perusing a federal census, right down to the coveted occupation box – and that's because this census (and those of several other states and territories) was requested and partially funded by the federal government.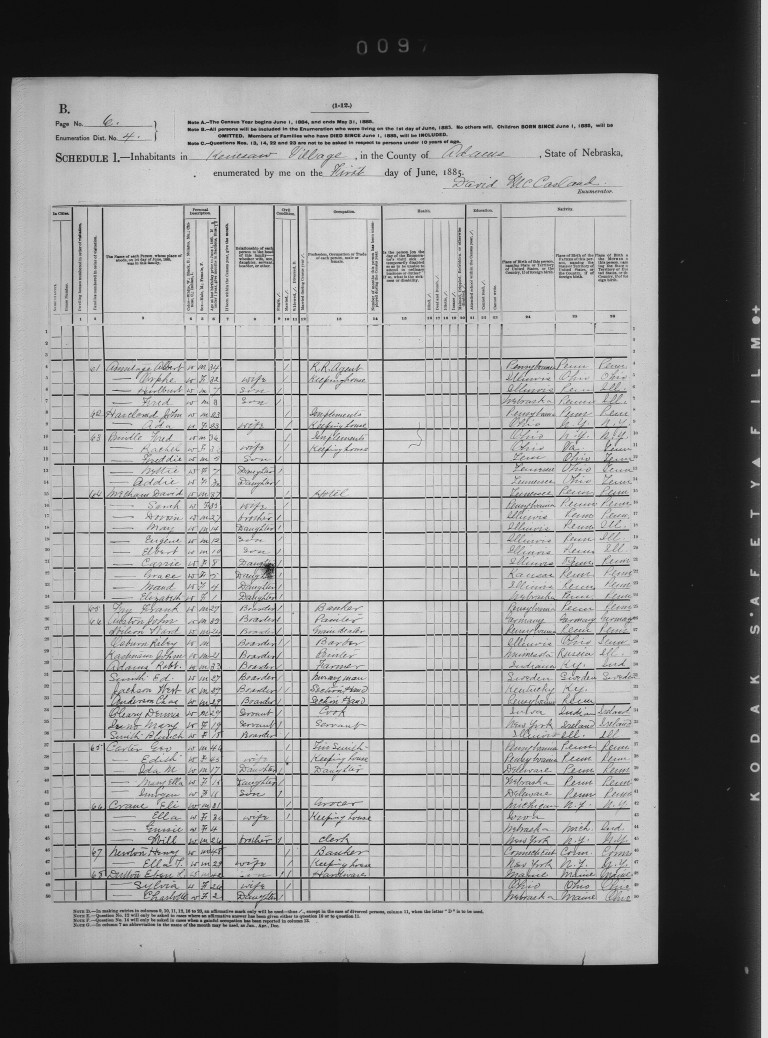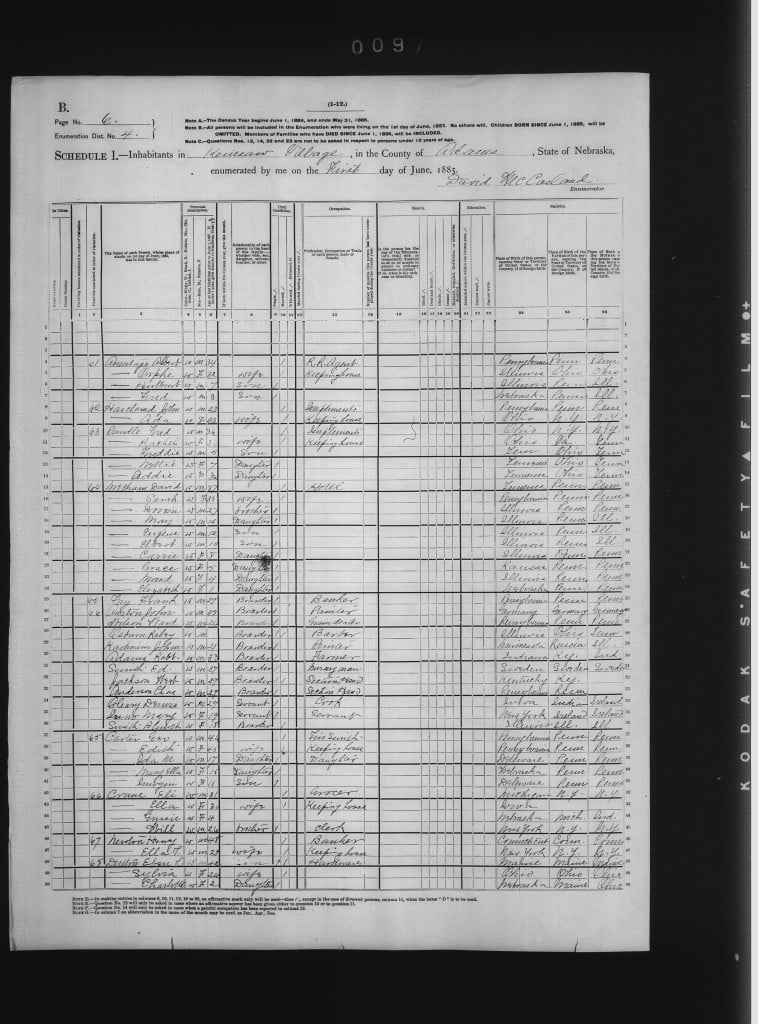 18 Billion Genealogy Records, Free for 2 Weeks
Get two full weeks of free access to more than 18 billion genealogy records right now. You'll also get the MyHeritage discoveries tool that locates information about your ancestors automatically when you upload or create a tree. What will you discover about your family's past?
The best free place to access these records (or transcripts of records when no image is available) is on FamilySearch. You can head straight over to this page on their site which showcases all of their record collections.
You may remember that we covered this page on FamilySearch in another article about accessing millions of records that cannot be searched.
To find the state census records just type in the term "state census" in the left sidebar and further filter by including the state name or date to find what you are looking for. Once you have done this, click on a resource name to search it, or browse images if a search is not available. FamilySearch does require login for some of these records, but since a membership is always free you have nothing to lose.
Happy Hunting!
You may also like:
Thousands of 1890 Census Records DO Still Exist: Here's How to Find Them for Free
This Guide to the U.S Census Tells You Exactly What You Can Find by Year
By: Melanie Mayo | Editor, Family History Daily
Image: Unidentified woman and child in front of porch. Library of Congress