There's big news in the world of Irish genealogy research this week! For the first time in history, more than 2.5 million birth, marriage and death record images for Ireland are now available online to anyone. And the best part of all? They're free.
These important civil documents are the official state vital records of Ireland and are maintained by the General Register Office. Records date as far back as 1864. Find out how to access these free Irish records below.
Accessing These Free Irish Genealogy Records
The records are hosted at IrishGenealogy.ie, the family history site of the Arts, Heritage, Regional, Rural and Gaeltacht Affairs in Ireland. To begin searching these records for your ancestors start by visiting the Civil Records page here.
Once on the page, you'll see a search box like the one below. Fill in your ancestor's name, your years of interest and the type of record you are looking for. Dates available are: Births: 1864 to 1915, Marriages: 1882 to 1940 and Deaths: 1891 to 1965. Leave the check boxes blank to search for all types of records in this collection.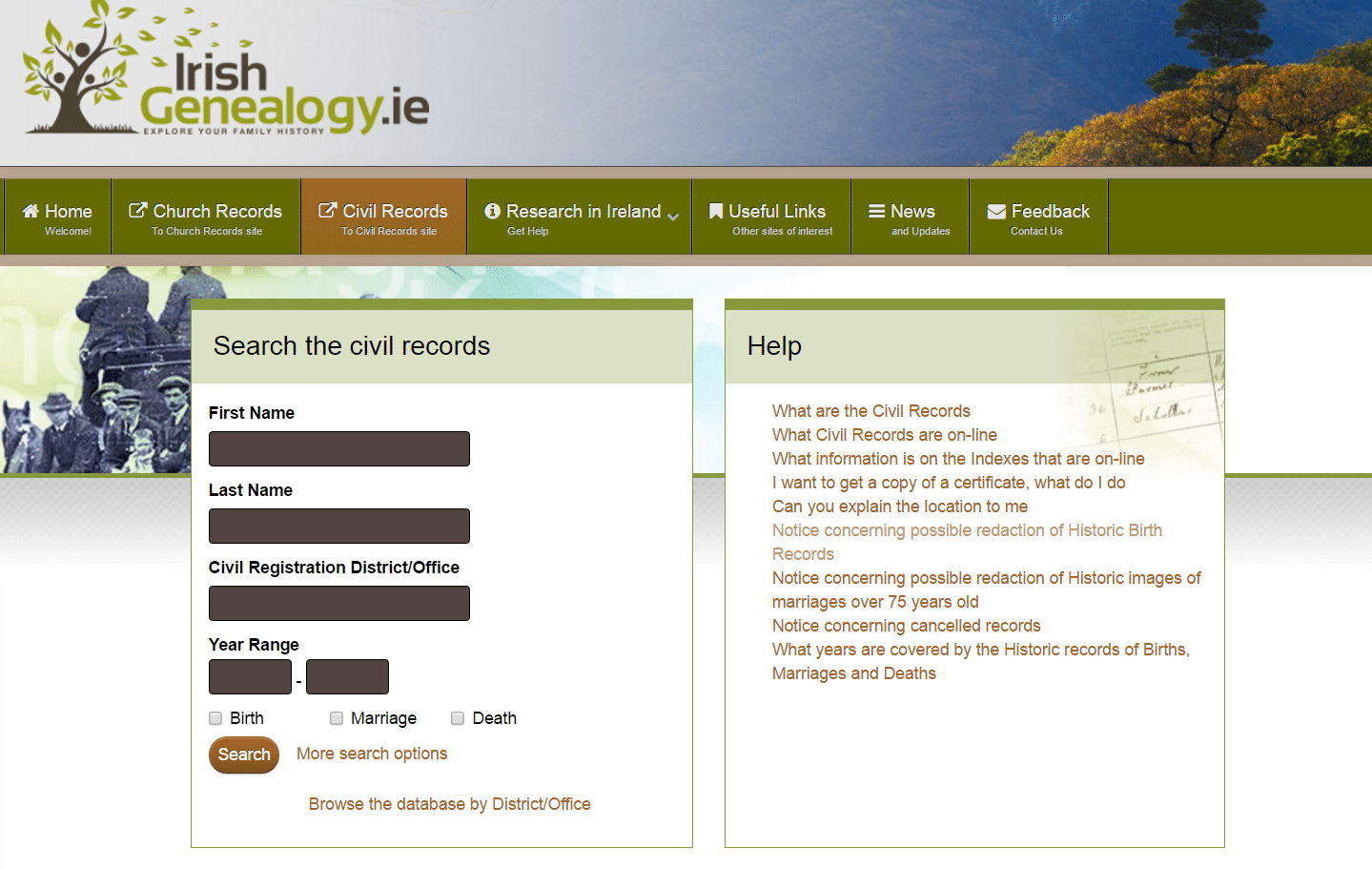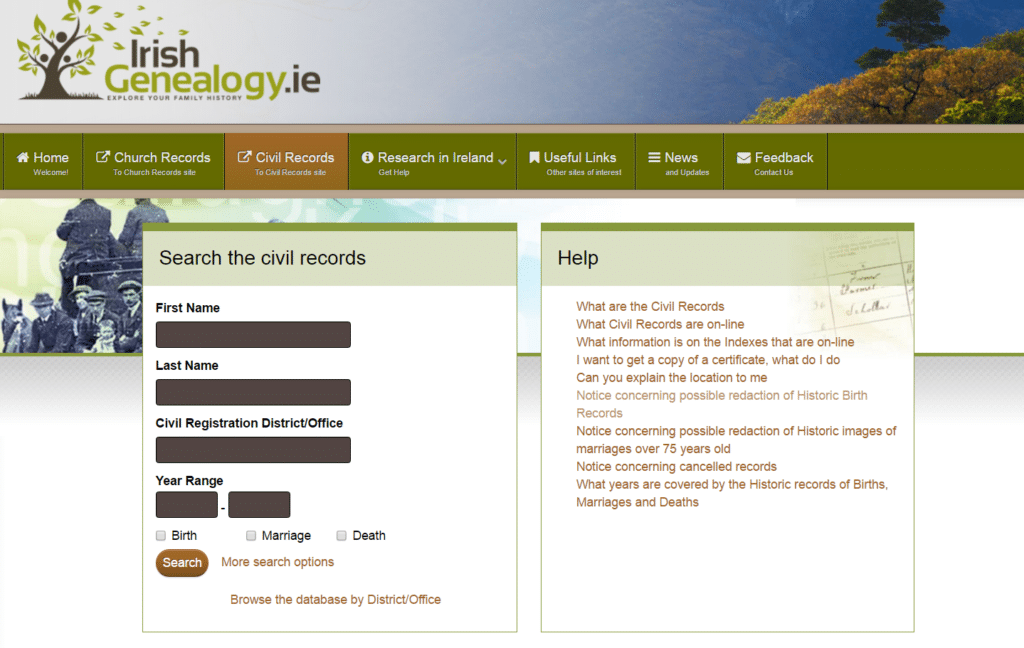 Make Instant Discoveries in Your Family Tree Now
Imagine adding your family tree to a simple website and getting hundreds of new family history discoveries instantly. MyHeritage is offering 2 free weeks of access to their extensive collection of 18 billion historical records, as well as their matching technology that instantly connects you with new information about your ancestors. Sign up using the link below to find out what you can uncover about your family.
If you have never used this site before you may be asked to enter your name for permission to search the records. No email or further registration is required.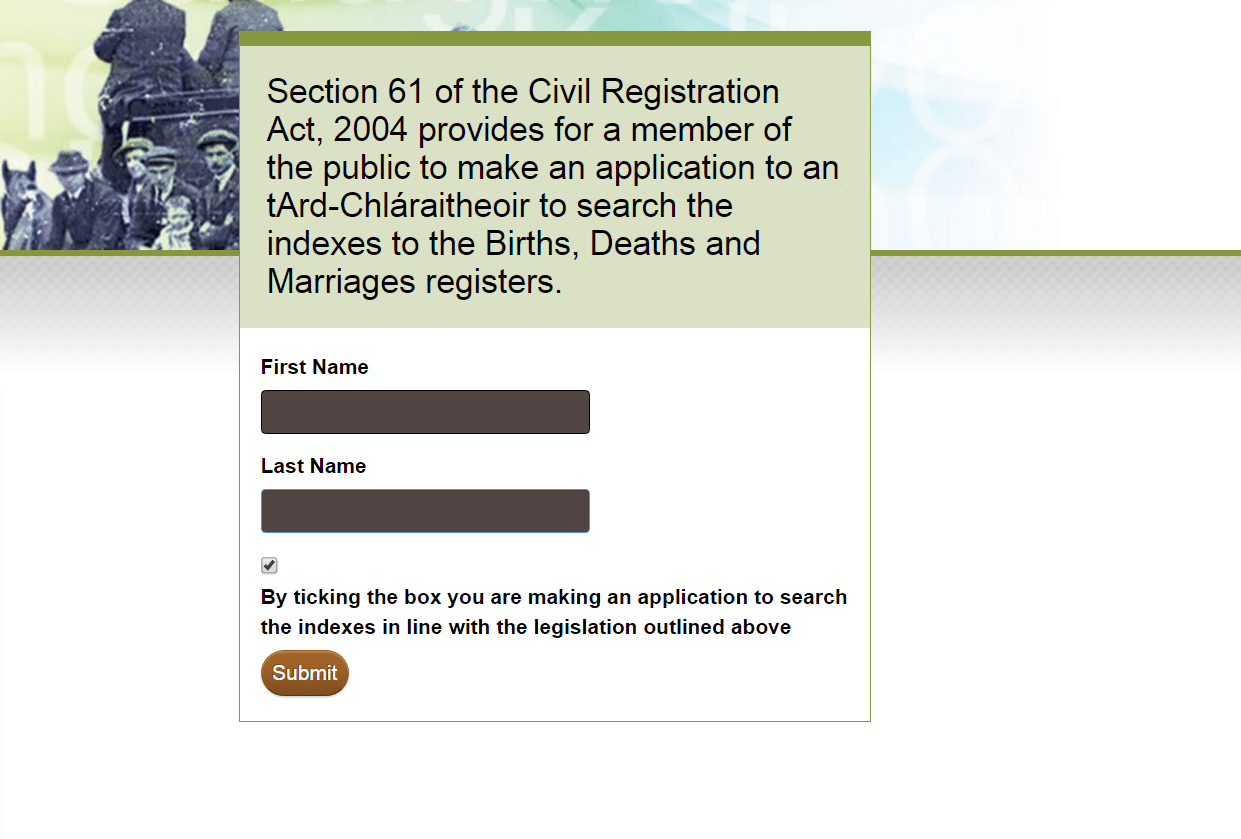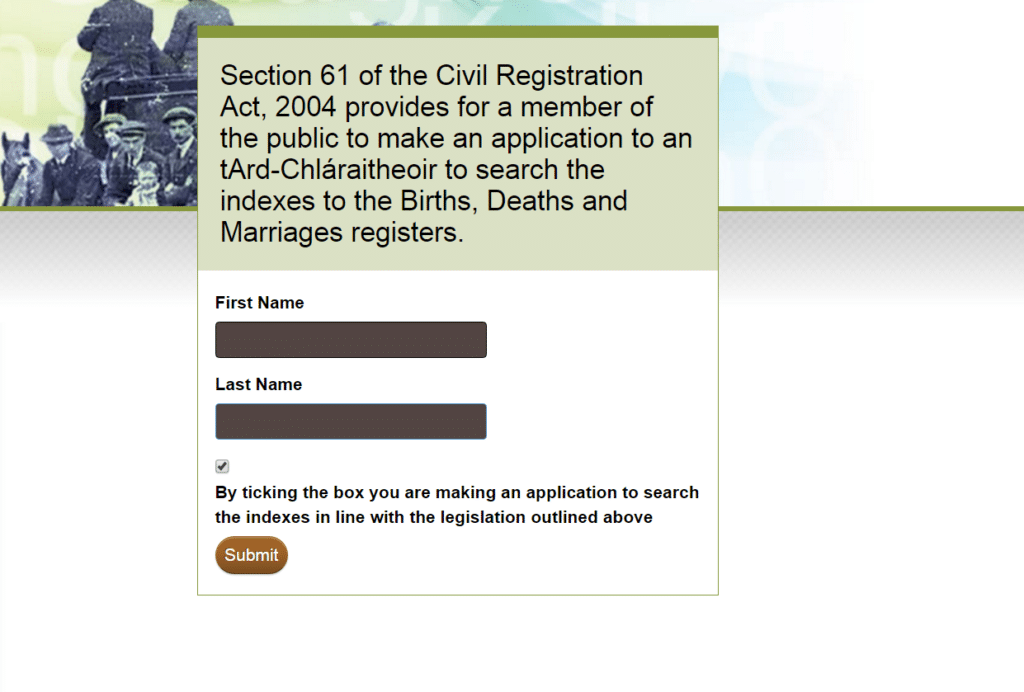 After entering your name you will be presented with your search results and you will have the ability to sort these results, or alter your search, in the left sidebar.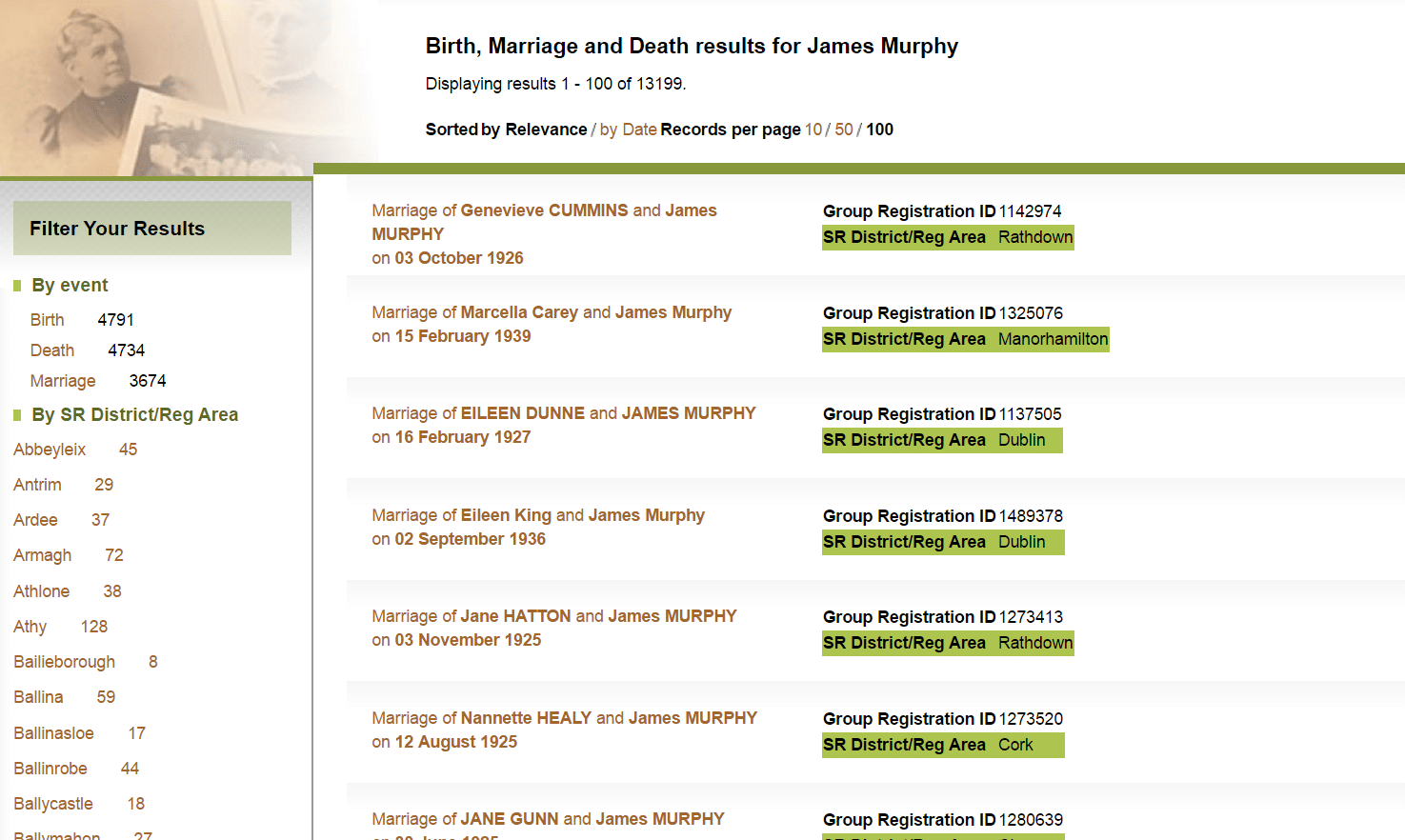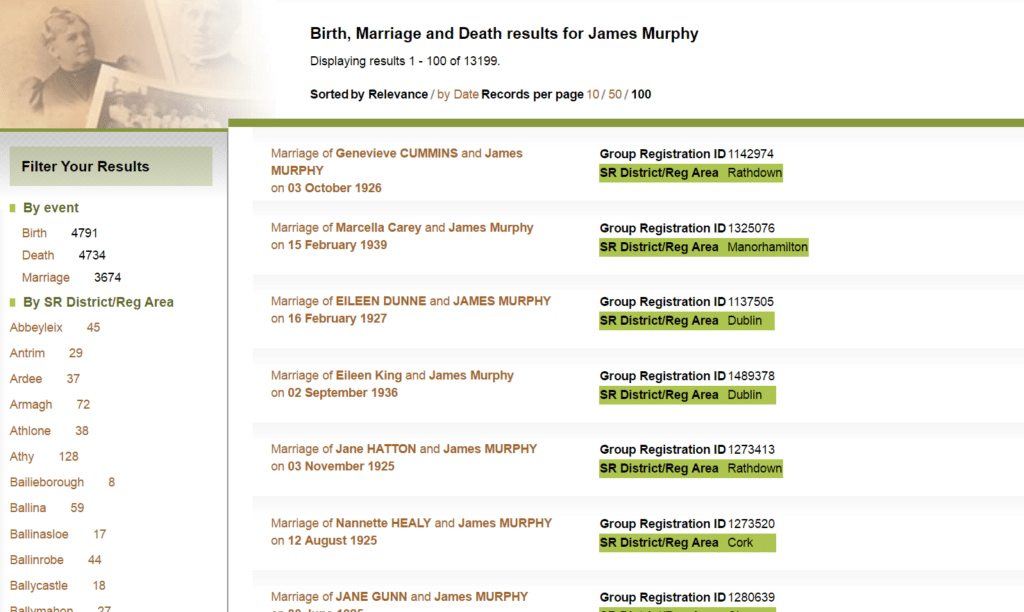 When you find a result of interest and click on it you will be presented with the birth, marriage or death index entry for that record, if the image has been added for this entry you will see a link to it on the bottom of the page.
Clicking on it will open the document as a PDF file which can be easily saved to your computer. Note that some record images are still not available online for this collection.
"The General Register Office are currently working on updating further records of Marriages dating back to 1845 and Deaths dating back to 1864. These will be included in future updates to the records available on the website."
18 Billion Genealogy Records Are Free for 2 Weeks
Get two full weeks of free access to more than 18 billion genealogy records right now. You'll also gain access to the MyHeritage discoveries tool that locates information about your ancestors automatically when you upload or create a tree. What will you discover about your family's past?
You can read more about this free collection and what is offered by visiting the information page from Irish Genealogy here. The site also offers a wide variety of other important Irish records and educational materials, including church records. If you have Irish ancestors you'll definitely want to take some time to get to know this free resource.
You might also enjoy:
Free Genealogy Sites for Researching Ancestors in England, Scotland, Wales and Ireland
Nearly Half a Million Free Irish Parish Records Just Went Online: Here's Where to Find Them
Happy Searching!
Image: Dignified beauty of a typical Irish castle, Kilkenny, mirrored in the river, Ireland. c1904. Library of Congress